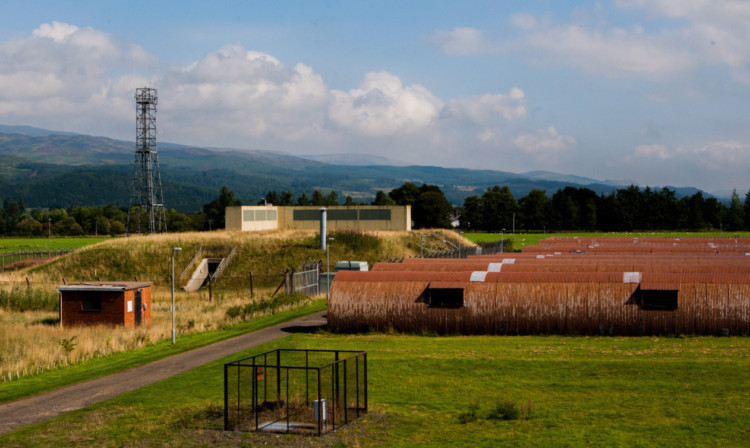 A community trust has vowed not to be defeated by thieves who ravaged a building that may prove vital to its future prospects.
As reported in Tuesday's Courier, the interior of the nuclear bunker on the Cultybraggan Camp at Comrie suffered significant damage as it was stripped of valuable metal.
The raid was a major setback for owners the Comrie Development Trust who said they had been "sickened" by the break-in.
Trust members are in the process of remarketing the structure in a bid to realise valuable funds for the continuation of their efforts to regenerate the camp for the benefit of the town.
And while they continue to assess the damage caused by the criminals they will push ahead with those plans, though they may now be delayed.
Alan Caldwell, chairman of the Cultybraggan Camp Working Group, said: "We are all sickened by the break-in after working so hard to secure the camp for its users and to find a new use for the bunker to benefit our community.
"We won't be deterred by this latest setback and will be consulting our members very soon on the best way forward for the bunker and other developments at the camp in the coming months."
Though it is not known exactly when the raid was carried out, it is understood to have taken place some time between Sunday June 2 and Thursday August 15.
Thieves entered through the bunker security fence to the north of the building, taking a vehicle through Cultybraggan Farm to avoid the security cameras at the main gate.
Once on the site they stripped copper worth £30,000 from the bunker, along with the main power cable from the sub-station.
In the process, they caused an estimated £100,000 worth of damage, although depending on the future use of the bunker not all may need repaired or replaced.
Steps may now have to be taken to ensure the security of the camp, which is already being put to a variety of business and community uses by a growing number of tenants.
The trust is looking at the feasibility of installing more perimeter security cameras to help secure the camp.
Bids for the bunker from GCI Communications and the Leeds telecoms company AQL have stalled and the trust is currently preparing to put the site back to market.
The trust bought the former prisoner of war camp from the MoD in 2007 and is seeking to breathe new life into the site.
Anyone with information that could assist police with investigations into the break-in is asked to call Tayside Division on 101 or Crimestoppers anonymously on 0800 555111.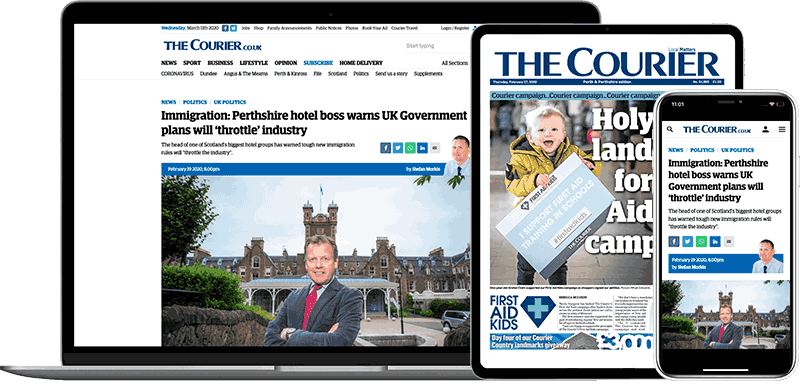 Help support quality local journalism … become a digital subscriber to The Courier
For as little as £5.99 a month you can access all of our content, including Premium articles.
Subscribe