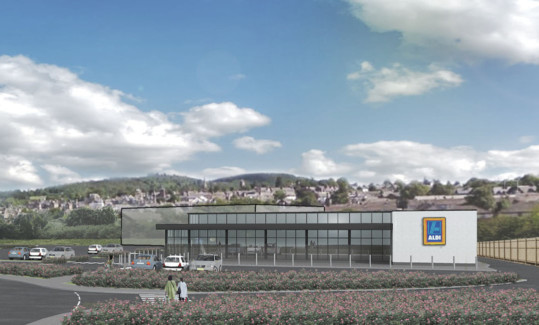 Supermarket bosses are using social media to urge the Strathearn community to get behind plans for a store in Crieff.
Andy Doyle, property director for Aldi Stores, said he feels the proposed site of the shop on land 50 metres east of Duchlage Farm is still the best option for the discount retail chain and residents.
Perth and Kinross Council rejected the original plans submitted on the basis the location had not been earmarked for retail development in the local development plan.
However, Aldi appealed the decision and will now be meeting the local review body towards the end of this month, when they hope to tackle the issues that led to the rejection.
The chain has launched a Facebook campaign as part of an effort to persuade locals to get behind their planned store. The Aldi for Crieff page gained more than 1,310 followers in a week.
Mr Doyle said this was the first time the supermarket chain had used Facebook in Scotland.
"The geography of Crieff and the wider Strathearn communities lends itself to using social media channels to keep our supporters in touch with our progress," he said.
"We have been delighted with the initial response and positive reaction and will be using Facebook to communicate as we prepare for our appeal to the local review body."
A recent meeting of Crieff Community Council, which was attended by Mr Doyle, discussed an alternative site for the store, which could be on land now owned by London and Scottish Investments Ltd, formerly owned by Tesco.
However, Mr Doyle claimed Crieff cannot accommodate both sites and insists Aldi is only interested in the Duchlage Farm option.
"I don't want to talk about what London and Scottish Investments Ltd are delivering," he added.
"This site is the only option we will be delivering in Crieff.
"The will of the local community can't be overlooked.
"With appropriate backing, we hope to get our store at Duchlage Farm."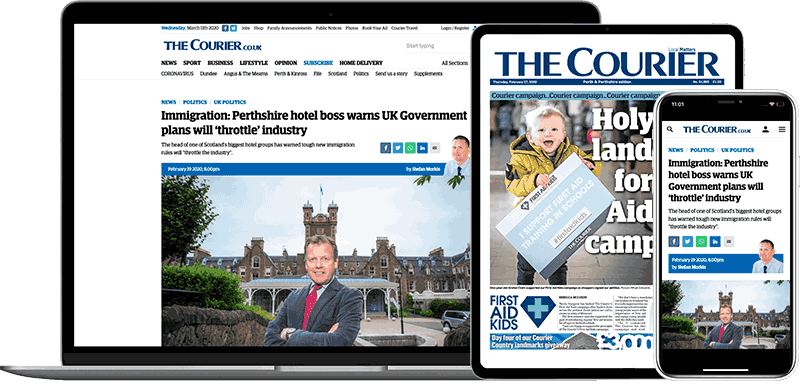 Help support quality local journalism … become a digital subscriber to The Courier
For as little as £5.99 a month you can access all of our content, including Premium articles.
Subscribe