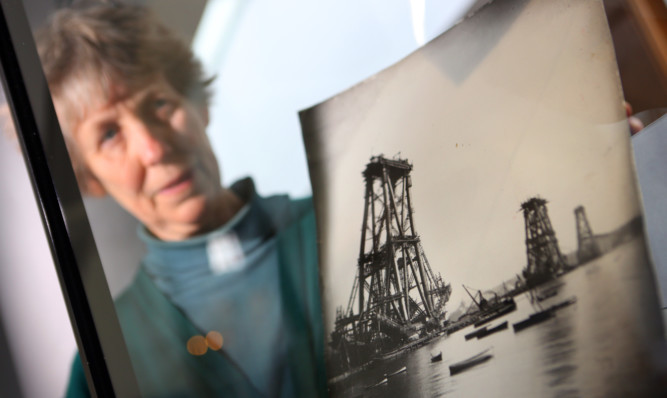 The Forth Bridge's status as a engineering wonder of the Victorian age is vividly brought to life through an exhibition being staged in Perthshire.
The original visitors' book which is signed by everyone from Prime Minister William Gladstone to Russian and Chinese dignitaries as well as royalty is among the bridge memorabilia on display at Blair Castle.
"When anyone important arrived they came to look at the bridge," said Jane Anderson, the archivist for Blair Castle and Atholl Estates.
The display is in the castle's Banvie Hall and includes artefacts relating to the design, construction and opening of the Forth Bridge, which now has World Heritage status.
The memorabilia includes a number of original drawings of the bridge, old photographs, technical instruments used to draw the structure as well as the visitors' book.
How the treasure trove came to be stored at the castle is through Jamie Troughton, husband of Blair Castle trustee, Sarah Troughton, and a renowned architect in his own right, who designed the Banvie Hall in 2000.
His great great grandfather was John Fowler, the architect of the Forth Bridge, whose first job was to design the London Metropolitan Railway, the first underground railway in the world.
The couple live in a wing at Blair Castle and the Forth Bridge objects had been stored for many years so the current Year of Architecture and Innovation was seen as the perfect opportunity to share them with a wider audience by placing them on display.
"It has been well documented that not only was the construction of the rail bridge a massive achievement of Victorian engineering ability but that it was built to last and, indeed, has not encountered the recent problems which have beset the Forth Road Bridge," said Jane Anderson.
"Some of the original old photographs we have on display here at the castle show the rail bridge at pretty much the stage that the new Queensferry Crossing is at now with 'tantalising' gaps soon to close up to present a unified bridge."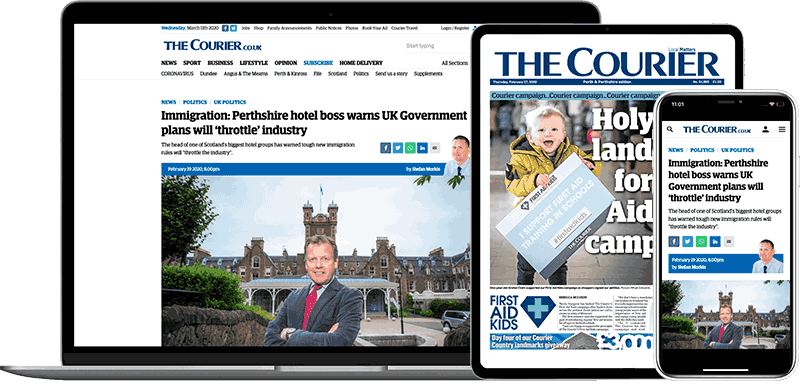 Help support quality local journalism … become a digital subscriber to The Courier
For as little as £5.99 a month you can access all of our content, including Premium articles.
Subscribe