 A "manipulative" nurse who was responsible for teaching ethics to students has been struck off by the industry watchdog.
Sandra Forbes, a member of the East of Scotland Research and Ethics Committee for six years, moonlighted at a Perthshire nursing home while off sick from her role as a lecturer at Dundee University.
At a previous Nursing and Midwifery Council hearing, Forbes admitted working between July 2009 and April 2010 while on medical leave from the university.
She was suspended from her lecturing role in 2012 and sacked two years later.
Forbes also admitted administering medication to residents at Viewlands House Care Home, in Perth, without access to relevant paperwork and without properly recording that medicine had been given during December 2011.
At a reconvened hearing, the NMC heard Forbes had lied about administering medication to five patients at the home in December 2011, a charge she had denied.
Forbes claimed she had been bullied but the NMC found inconsistencies with her statements and found no evidence to support her claims that the interim manager had bullied her as the pair had only worked five shifts together.
The watchdog also found Forbes failed to tell the university about the proceedings against her, despite the policy being a core part of the ethics course she was paid to teach.
In their findings, the NMC said: "The panel considered that Mrs Forbes, as the lead for ethics in the nursing and midwifery school of the university, with responsibility for teaching nursing students, would have known what was expected of her as a registered nurse.
"The panel found she failed to fully acknowledge the serious implications of her failures and dishonest acts.
"The panel also found she had not taken any responsibility for her failures. In fact, Mrs Forbes portrayed herself as a repeated victim of bullying."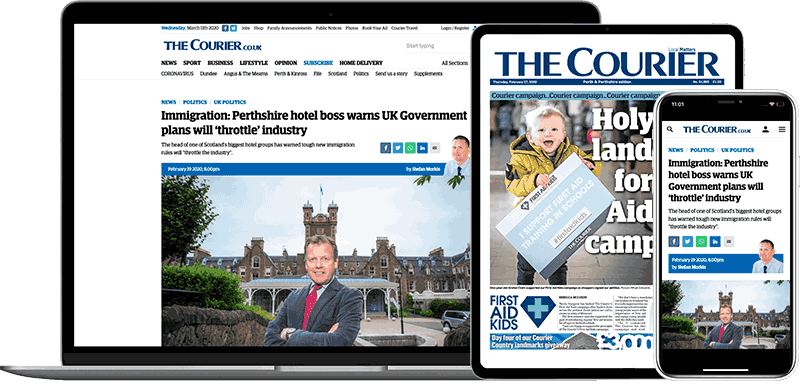 Help support quality local journalism … become a digital subscriber to The Courier
For as little as £5.99 a month you can access all of our content, including Premium articles.
Subscribe