 A Perth cocaine dealer has had £40,000 of his drug money confiscated by the authorities.
Austin Sievewright, 33, was jailed for 28 months in 2013 after being caught with a quarter of a kilo of the class A drug following a tip-off to police.
On February 27 that year he was observed by police officers driving his vehicle to a sports centre car park and then cycling through Perth to meet someone.
Sievewright was stopped by police after the meeting and found to be in possession of 250g of cocaine with a wholesale value of £7,500.
Officers also recovered a text message sent from Sievewright to his contact checking he "was still okay for today" in advance of the meeting in the car park.
On August 22 2013 he pled guilty to involvement in the supply of cocaine.
His solicitor said Sievewright had run up gambling debts of £3,500 and was offered the chance to wipe £500 off the debt if he acted as a mule.
She claimed he was aware of the seriousness of his actions but had not been aware of the contents of the package.
Depute fiscal Carol Whyte told the court the potential street value of the cocaine was £25,000.
Lindsey Miller, procurator fiscal for organised crime and counter terrorism, said: "Sievewright was responsible for dealing significant quantities of controlled drugs into the Perth area and clearly thought that he could continue to profit from his crimes.
"Not only have we seized the drugs he was found with, not only has he been convicted and imprisoned, but today we have secured the confiscation of his entire illegal income for the six years prior to his arrest.
"I hope this sends a warning to criminals in Scotland that, thanks to our specialist accountants and the powers of the Proceeds of Crime Act, illegal earnings they may have thought to be safe can still be taken from them."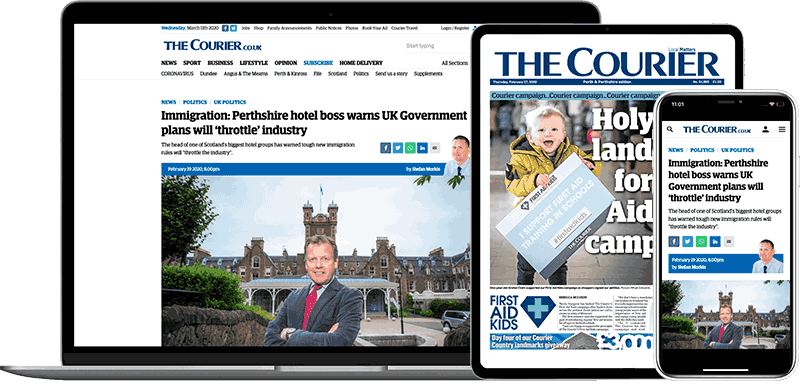 Help support quality local journalism … become a digital subscriber to The Courier
For as little as £5.99 a month you can access all of our content, including Premium articles.
Subscribe