 Tay FM's top boss is to leave the station at the end of the month, it has been announced.
Gary Robinson has worked in radio for 23 years and has been at the helm of the Bauer Media-owned Tay FM for the last four years.
His role will be taken over by Cathy Kirk, who is also director for Bauer sister stations Radio Forth and Northsound.
Ms Kirk has run Radio Forth in Edinburgh for seven years.
Mr Robinson said: "Radio has been my life since leaving college in 1989 and I have had some fantastic opportunities to manage some of the best stations in the country including MFR, Vibe FM, Cool FM, Downtown and Kerrang.
"I took an opportunity to return to Radio Tay in 2009 and have worked with an extremely talented team.
"This is the natural point for me to move on and fulfil a long-held professional and personal ambition to start my own business."
Graham Bryce, managing director for Bauer Media, Scotland, said: "Gary has had a long and successful career within the group, latterly as station director of Radio Tay, where he led the transformation of the business from a loss-makingstation to the significantly profitable and successful business it is today."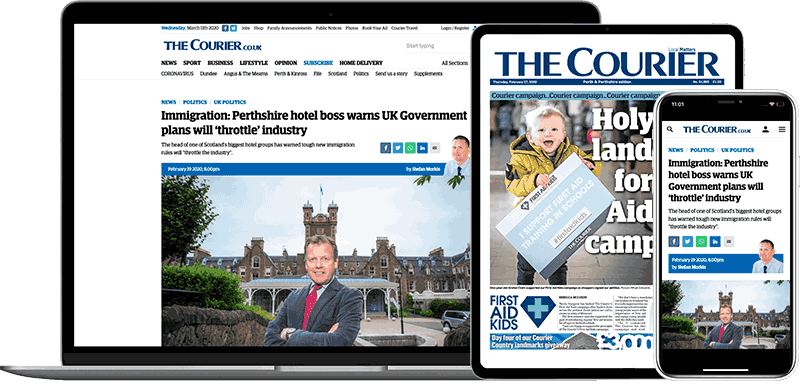 Help support quality local journalism … become a digital subscriber to The Courier
For as little as £5.99 a month you can access all of our content, including Premium articles.
Subscribe