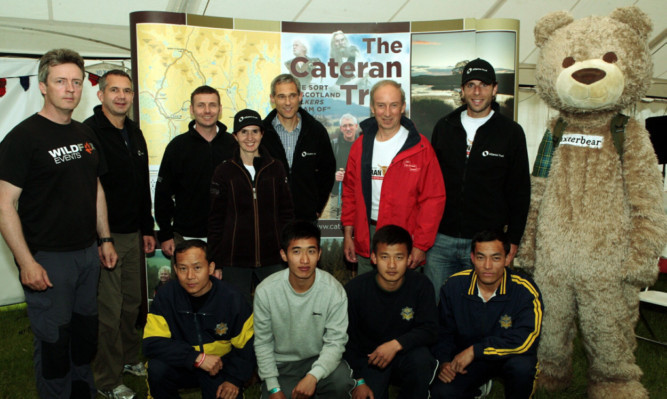 Hundreds of walkers will descend on Perthshire this weekend for the third annual Alliance Trust Cateran Yomp.
The gruelling adventure will see walkers of all abilities taking to the region's rugged countryside in a bid to raise money for ABF the Soldiers' Charity and the Prince's Trust (Scotland), alongside Tayside charities.
A yomp is a military term for a long-distance march and, although it may be part of an ordinary day's work for the nation's armed forces, it's a massive challenge for this weekend's participants.
On this epic hike they will walk a mixture of 22, 36.5 and 52-mile routes, starting at sunrise at Blairgowrie.
The yomp will then lead teams of two to six people through Kirkmichael, the Spittal of Glenshee and Kirkton of Glenisla, with checkpoints and support teams on hand along the way.
And there will be no rest for the yompers, who will attempt to get around the 52-mile gold course in just 24 hours.
Robin Bacon, chief of staff of ABF the Soldiers' Charity, said: "The funds raised by the yomp have benefited a number of former and serving soldiers and their families over the past two years, in many cases where soldiers are returning from operations to be reunited with loved ones.
"The aftercare of our servicemen and women is of utmost importance to us and it's thanks to events like the yomp that we are able to provide the best service possible, taking care of others as they've protected us."
David Fox-Pitt, director of event organisers WildFox, said: "This year's yomp is set to be our biggest yet.
"With distances for all abilities, picturesque surroundings and the inspiring walkers who take part, the yomp has something special for everyone."
Among those taking part will be two teams from The Courier.
Pictures and a report on the Cateran Yomp will feature in Monday's edition.
For more information visit www.soldierscharity.org/yomp.