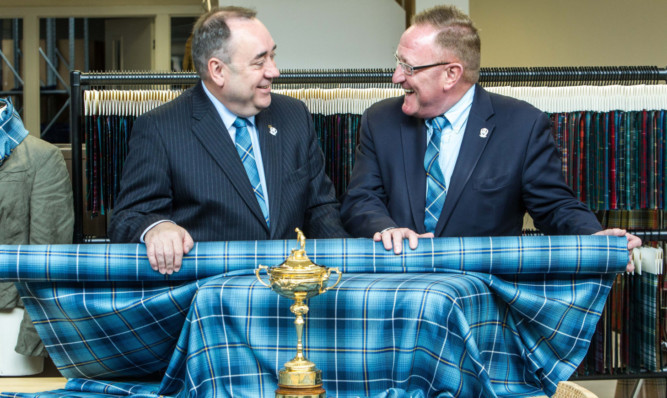 The Ryder Cup's return to Scotland has been marked with the launch of a special tartan.
First Minister Alex Salmond unveiled a memorial to the major golfing competition. Custom made by Lochcarron of Scotland, the plaid will be transformed into a range of apparel and accessories.
Mr Salmond said he was delighted to launch the design, alongside European Ryder Cup director, Richard Hills, at the firm's Selkirk mill.
He said: "Tartan's importance to Scotland cannot be overestimated. It is deeply embedded in Scottish culture and is an internationally recognised symbol of Scotland therefore this beautiful tartan is the perfect way for the Ryder Cup to celebrate its return to the home of golf."
He also highlighted the importance of the competition to the economy, hailing it as "Scotland's moment to shine".
He added: "Next year's Ryder Cup at Gleneagles is going to bring enormous economic benefit to Scotland, and it's estimated that the tournament will add up to £100 million to Scotland's economy.
"As one of the world's largest sporting events, the Ryder Cup is broadcast to 183 countries worldwide, reaching more than half a billion homes each day of the competition, truly making this event Scotland's moment to shine."
Described as being inspired by the Scottish landscape, the tartan features four shades of blue and reflects both the Saltire and European flag with elements of white and gold.
It was partly designed by European team captain, Paul McGinley, who said he was very honoured to have been involved in the process.
He revealed his inspiration, saying: "While it was obviously important that the tartan was uniquely Scottish to reflect the host nation of the 2014 Ryder Cup, I also wanted it to illustrate the continent of Europe that we will all be representing at Gleneagles next September. I think we have done that superbly with the subtle blending of the blue and gold of the European flag."
The tartan has been approved by the Scottish Registrar of Tartans and merchandise featuring the design is available exclusively from www.rydercup.com and will be available in selected outlets towards the end of the year.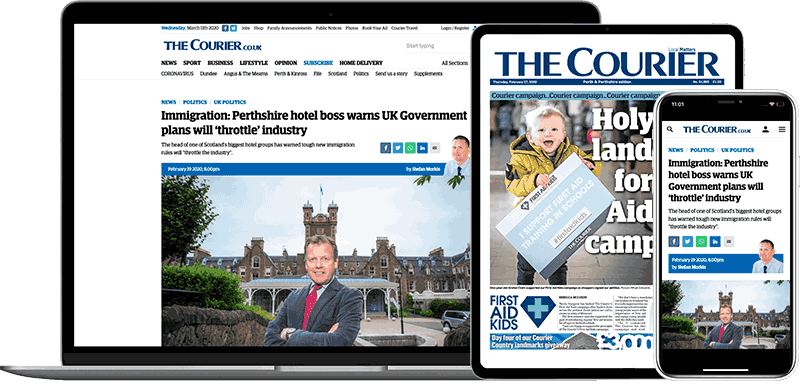 Our free web and ePaper offer to help you stay informed in these challenging times
3 months free access to our web and ePaper pack including Premium articles.
Subscribe