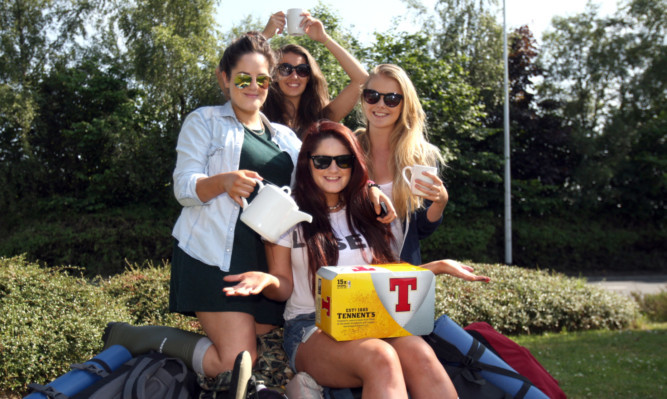 Despite predictions from doom and gloom merchants of sparse fields at T in the Park this weekend, the 20th anniversary of T will be almost as busy as ever.
A combination of the superb weather, TV coverage of a wonderful Glastonbury and the omnipresent T in the Park fervour has seen a late rush for tickets for T20.
Outlets across the country have reported a significant rise in ticket sales, while promoters DF Concerts say online sales have also been brisk over the past week or so.
Groucho's in Dundee said that, after a quiet spell since the final batch of tickets went on sale in February, things had improved.
"We've been really busy with them over the past week. It's really picked up," said a spokeswoman.
"After last year's rain, now the sun is splitting the pavements, so people are thinking about going to T in the Park at the weekend."
It was the same message from T in the Park chief Geoff Ellis, who has been on site all week supervising the preparations.
He said the site is looking "fantastic" after taking a pummelling last year and, with the recent heatwave, it's looking good for a warm weekend of fun and great music.
He said: "We're due a sunny weekend, and the conditions in the lead-up have also been good so we're delighted with the way everything is looking onsite."
Geoff reckons there will be a last-minute rush from T in the Park fans turning up at the festival box office today, tomorrow and throughout the weekend.
"I think seeing Glastonbury helps. If everybody sees the great coverage on TV and people having a great time and good weather, it gets everyone in the mood.
"A lot of the bands playing there are coming to T so a lot of people will rush out now and grab their tickets.
"We look forward to seeing everyone just don't forget your suncream and make sure you bring empty plastic bottles to refill at the water taps and keep hydrated throughout the weekend."
With around 50,000 campers expected to descend on Balado today, all roads will be busy, although many of the campers are travelling to the site by CityLink.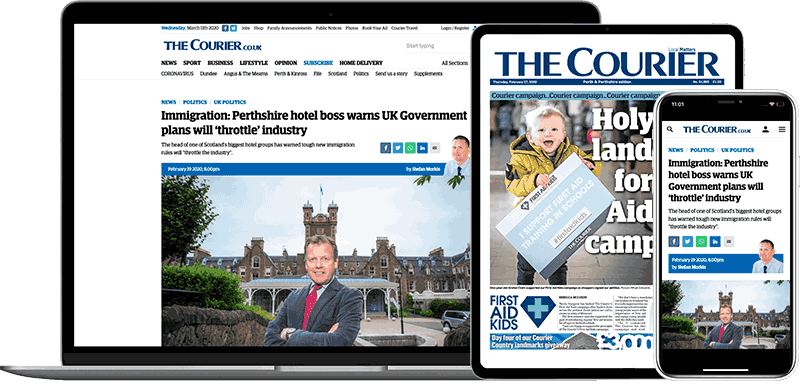 Help support quality local journalism … become a digital subscriber to The Courier
For as little as £5.99 a month you can access all of our content, including Premium articles.
Subscribe