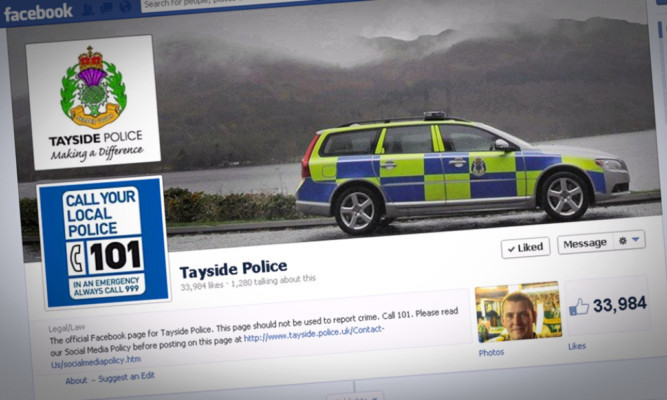 Tayside Police has announced that its Facebook page is to be closed down as part of the move to a single national force.
The page, which has around 34,000 followers, has become something of an institution for local Facebook users, with its regular crime-related postings often attracting scores of comments.
Posting on the page this evening, the force said: "From April 1, Scotland's single force, Police Scotland, comes into being. From this date, the existing eight police forces will merge into one and this Facebook account will no longer be available. It will be superseded by the new Police Scotland Facebook page.
"But don't worry, as a follower of the Tayside Police Facebook page, you will be transferred across automatically to the new Police Scotland page on April 1 when the page goes live."
It added: "Thanks for following the Tayside Police page over the last two years and helping us with countless crime enquiries, missing person enquiries, and witness appeals. Your assistance and support has been very much appreciated."
Despite the assurances, the news has already been criticised by many commenters worried that the local emphasis will be lost in the move to one national profile.
Many are urging the new force to maintain local pages.
Stuart Robertson commented: "Bit of a shame that this page will be gone. Our local crime updates will be mixed in with the rest of Scotland. Just means we will have to filter through lots more updates to find what's happening in our neighborhood. Might get a bit annoying."
Leanne White posted: "Have a feeling the new PSoS page will be bombarded with Strathclyde crimes."
Wendy Gracie added: "Surely common sense would suggest that a local page is essential! I know that I would not bother reading through any events out with my area!"
The page has not been without its critics, with local politicians expressing unease at the nature of some of the comments and postings the page has attracted.
It has become commonplace for users to post names of people they claim have either committed or been the victims of crimes.
Last April, members of Tayside Police's joint board, a group of councillors who oversee the force, expressed concerns about the page saying it needed to be better monitored – or even closed down.
The page's administrators recently blocked the public from posting their own updates on the page, but they can still comment on updates from the force itself.
Tayside Police has defended the page, and hailed it as a major component of its efforts to use social media to engage with the public in new ways.
David Hamilton, the secretary of the Tayside branch of the Scottish Police Federation, is urging Police Scotland to reconsider the move.
Posting tonight on Twitter, he said Tayside is "leading the UK" in its use of social media and claimed the force's Facebook page has even "saved lives".
He has asked Police Scotland for a meeting to discuss the new national force's approach to social media.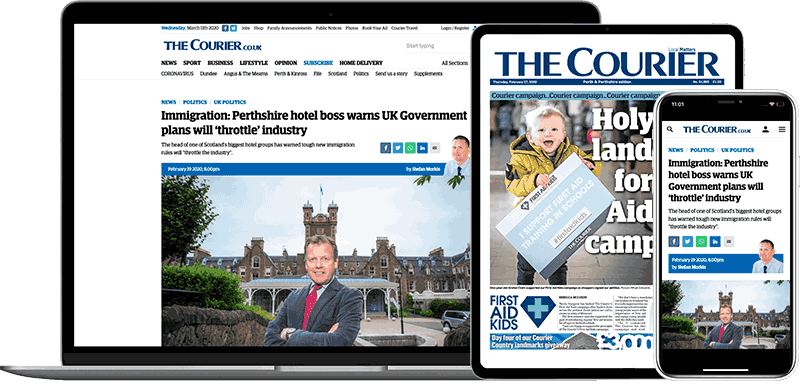 Help support quality local journalism … become a digital subscriber to The Courier
For as little as £5.99 a month you can access all of our content, including Premium articles.
Subscribe