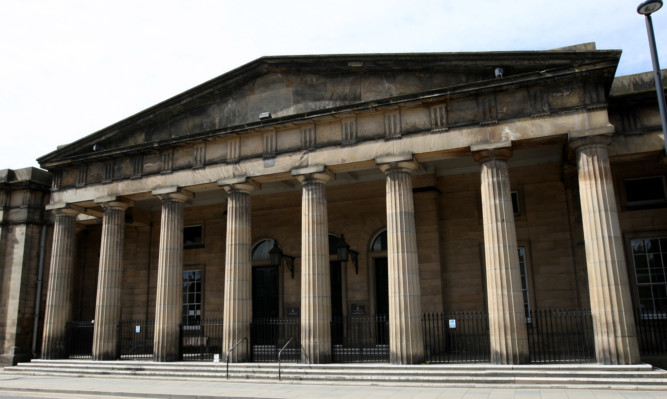 A Scone man has been jailed for seven years after being found guilty of raping two women.
Peter Millar sneaked into the homes of his victims to carry out the attacks and, despite being convicted by a jury at the High Court in Inverness last month, still insists he did not carry out the assaults.
The 44-year-old appeared at the High Court in Perth for sentencing.
Defence counsel Ronnie Renucci said: "Although he still maintains his innocence, he accepts that he has been convicted of these charges and that the court must deal with them appropriately.
"Having regard to that, he accepts and recognises that these are serious offences and a custodial sentence is inevitable."
He also revealed that the only previousblight on Millar's record was a road traffic offence and he urged Lord Bracadale to show leniency to his client, who was assessed as being at low risk of reoffending.
"He has been in full-time employment for most of his adult life and this is the first time he has been in custody," he added.
"A custodial sentence is clearly something he is going to find difficult.
"In addition to that, he has concerns about his father and he will have to make other arrangements to have him looked after.
"He recognises the impact his period in custody will have on his extended family."
Millar, of Mayfield Terrace, was found guilty of assaulting and raping a woman at an address near Perth between September 1 2006 and December 31 2006 after entering her home uninvited.
He was also found guilty of assaulting and raping a second woman at another address in Perthshire between February 25 2011 and March 13 2011 after sneaking into her home and entering her bedroom.
Lord Bracadale imposed a custodial sentence of seven years.
He told Millar: "A jury found you guilty of raping two women.
"I take into account you have no relevant previous convictions and have a reasonable work record. I have been persuaded by Mr Renucci that an extended sentence is not appropriate in this case."