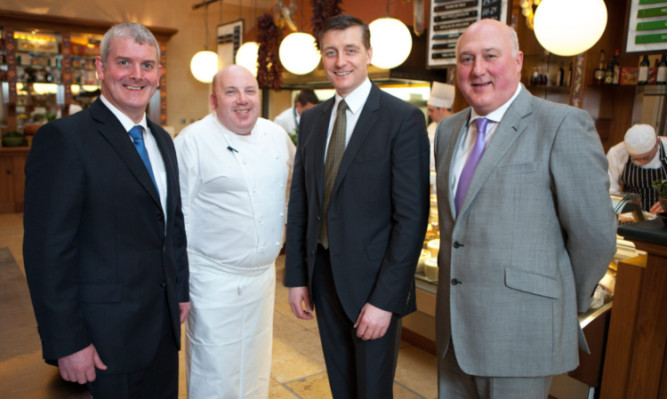 Food connoisseurs will soon be able to choose their meat in the same way they choose whiskies, thanks to a top Perthshire hotel.
Gleneagles has created a 'breed book', similar to the single malt whisky map, to showcase the best of Scotch Beef. The book highlights four native and two Continental breeds and was created in conjunction with local butcher Simon Howie.
It will be available to the hotel diners in Gleneagles' Deseo restaurant, and each week will see a different 'guest breed', to showcase the different characteristics and flavours of Scottish cattle.
The innovation has been welcomed by farmers who say it could help producers who specialise in rare breeds as well as a Scottish Government funded body.
Gleneagles' director of food and beverage Alan Hill said: "In light of the headlines we've seen in the past few weeks about food sourcing, and understandable public concern about the provenance of meat, we are pleased that the breed book project has been completed at just the right time."
He added: "In the same way that we train our teams on the subtleties of wines from all over the world, we know it's going to take the same level of education in order to give members of staff the ability to speak confidently and knowledgeably about the meat which is on offer that week."
Industry leaders may have been frustrated by negative coverage, but Quality Meat Scotland chairman Jim McLaren insisted that the recent controversy presents an opportunity for quality suppliers.
He said: "The Scotch Beef brand has never been in a better position to step up to the mark and offer real confidence to our restaurateurs, supermarkets and meat eaters."
Local butcher Simon Howie has supplied Gleneagles for more than 25 years and has been given the task of working with a number of farmers from all over Scotland to provide beef for the new menu.
The four indigenous breed are Luing, Galloway, Highland and Aberdeen-Angus. The Continental breeds are represented by Limousin and Simmental.
When asked how big a challenge this presented, Simon Howie said: "While this makes our job a little more complicated because we have to source from farmers from all over Scotland, having a weekly change of breed gives us a chance to be more flexible.
"There are issues with low breed numbers for the likes of Galloway or Highland cattle so, in some instances, we will wait until the time is right, while larger herds such as Luing or Aberdeen-Angus are more readily available."
National Farmers' Union of Scotland president Nigel Miller joined those complimenting the initiative.
He said: "We are always keen to see Scotch Beef being promoted, no matter which breed.
"I can see here we have an innovative way of up-selling, which in turn could mean a small premium for the farmers who invest in the lesser-known breeds," Mr Miller added.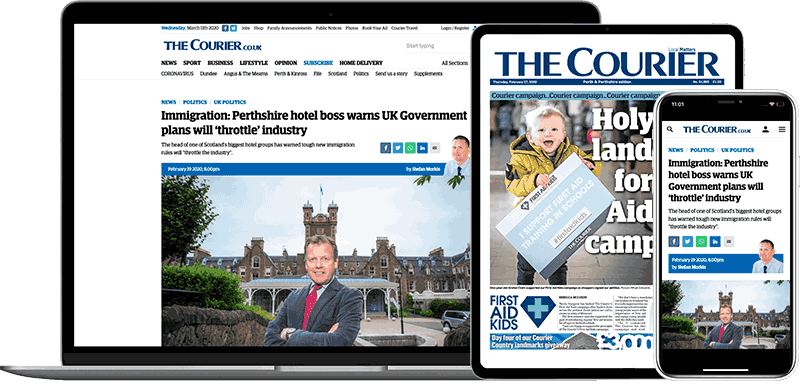 Help support quality local journalism … become a digital subscriber to The Courier
For as little as £5.99 a month you can access all of our content, including Premium articles.
Subscribe