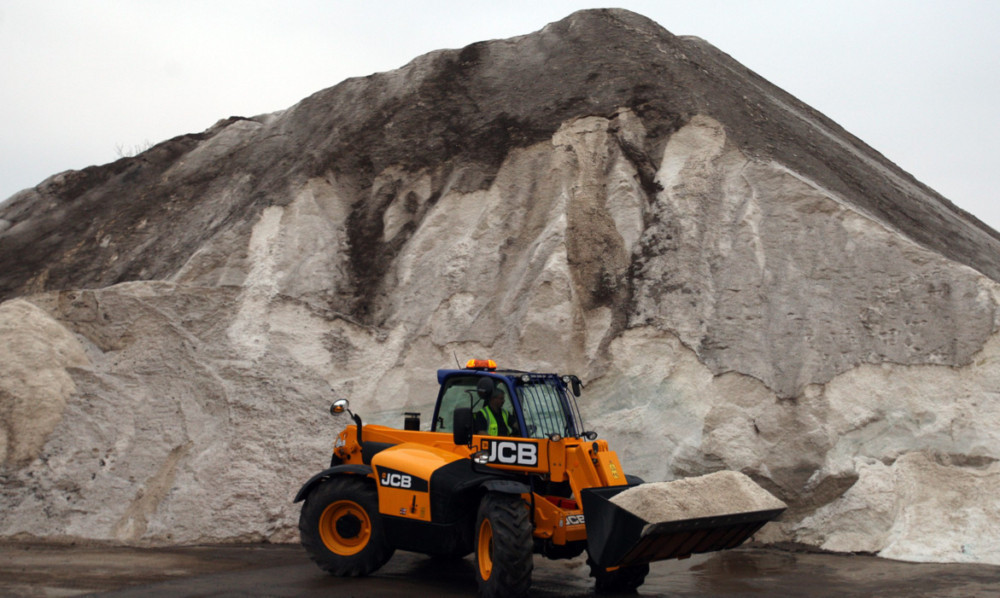 The icy grip of winter has forced councils across Tayside, Fife and Central Scotland to break the bank in maintenance costs.
Dundee City, Angus, Fife, Perth and Kinross and Stirling councils have all confirmed that the extended spell of winter weather in 2012-13 has forced an overspend on winter maintenance budgets, totalling around £4 million spread across all local authority areas.
The severe cold snap, which started in late October, only began to thaw in earnest last week, leaving a trail of deaths and hundreds of crashes in its wake.
Scotland's roads and transport infrastructure took a battering for several months and some local authorities were still ploughing and gritting roads as recently as last week.
A combined total of £11.65m was set aside by Courier Country councils in a bid to tackle the winter weather. However, figures just released show that this was exceeded by at least £3.76m.
Fife Council incurred the heaviest financial damage, forking out an extra £1.668m on top of its budget of £3.399m.
A council spokeswoman said: "The last winter was the busiest in terms of prolonged gritting treatments of the road network that can be remembered, being almost continuous from late October into April.
"The number of gritting actions when the network was treated was in excess of 200 times against a typical mild winter of approximately 80 treatments. The council used a total of 26,000 tonnes of salt in treating the roads, which is significantly more than an average mild winter when around 13,000 tonnes would be used."
Dundee City Council confirmed that its winter maintenance budget for 2012-13 was £1.5m but it was forced to overspend by £1m.
Stirling Council also spent around £800,000 more than its winter budget of £1.36m during the extended period of maintenance.
However, the authority confirmed that ongoing talks with Met Office forecasters suggest there is no sign of a change in the weather in the near future and as a result spending could be set to increase.
A council spokesman said: "The longer-term weather forecast is suggesting that the current weather conditions are likely to exist into next week.
"It is highly likely that the council will have to extend its winter service beyond April 12 2013. This will not cause any operational difficulty."
In late March Angus Council confirmed that it too had been forced to run at least £300,000 in excess of its £2.6m budget, although that figure is expected to be much higher with council officials still calculating the final cost.
A budgetary report is to be submitted to corporate services, with exact figures of the total overspend included.
Perth and Kinross had a budget of £2.795m to cope with damage caused by the cold weather but it too expected to have an overspend on that figure as it was still being hit by freezing temperatures.
A spokesman for the council said: "Finalising costs is difficult at this time as we were snow-ploughing and gritting in some areas as recently as last week.
"We expect to see an overspend due to the length of this winter but it is not possible to put a precise figure on it yet."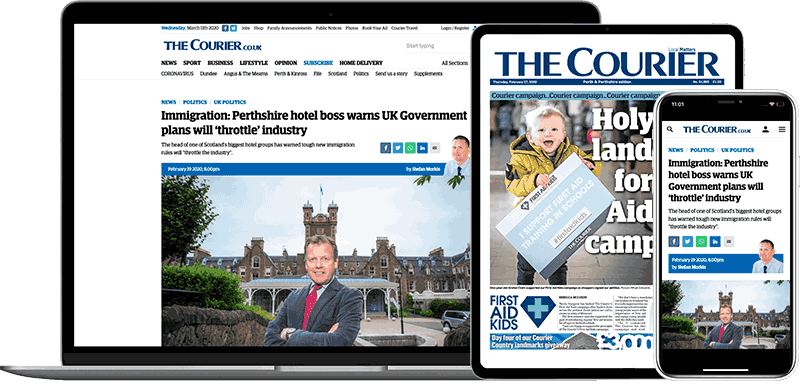 Help support quality local journalism … become a digital subscriber to The Courier
For as little as £5.99 a month you can access all of our content, including Premium articles.
Subscribe