Plans to boost events programme in Perth and Kinross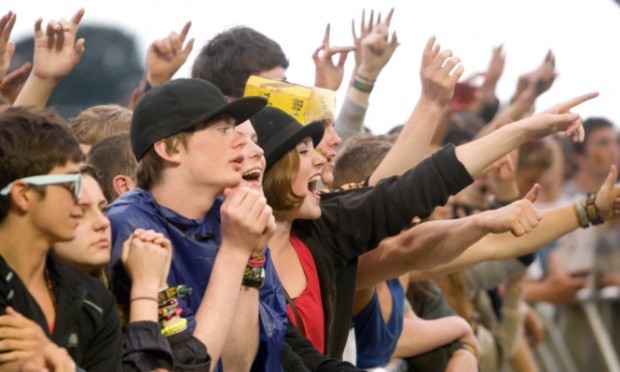 Ambitious proposals to market Perth and Kinross as an events destination could provide the area with an £8 million boost.
In a bid to cash in on city status, a detailed strategy has been developed in an attempt to increase the value of festivals and events by 50% over the next seven years, from £17m to £25.5m.
To ensure the success of this vision, Perth and Kinross Council will initially invest £300,000 to develop an extensive programme. A further £200,000 will also be made available towards the fixed-term appointment for four years of an events officer.
The events and festivals strategy, which will be considered by members of the enterprise and infrastructure committee, states: "Perth and Kinross has a very strong year-round programme based on a great pedigree in hosting a broad spectrum of sporting, cultural and community events, many of which have seen significant growth in attendances and participation in recent years.
"Our ambition is to make our events and festivals offer even more, making Perth and Kinross the Scottish destination of choice for UK and international visitors."
The report estimates that around 700 events take place each year across the area, between them attracting hundreds of thousands of people.
Highlights include the Etape Caledonia and Enchanted Forest, which each generate additional expenditure of more than £1m annually, and T in the Park, which generates £10m.
There are also unique event, such as the Ryder Cup in 2014 and the European Eventing Championships in 2015, which bring in one-off financial boosts.
A detailed action plan is outlined within the strategy and includes identifying opportunities to drive tourism; and continuing to engage with existing event and festival organisers and to capitalise on business opportunities offered by major events.
Among those that have been identified as having potential for development are the Kinross Sportive, Highland Perthshire Cycling Festival, Perth Festival of the Arts, the Enchanted Forest and Perthshire Amber.
The local authority also aims to identify gaps in the calendar to ensure Perth and Kinross can offer year-round cultural and sporting attractions.
According to the report, the launch of national "Years of Focus" gives further context for the development of such a programme and offers the chance to capture new visitors to Scotland. The Year of Homecoming in 2014 will be significant for the area, as key events include the European Festival of Brass, the Scottish Clans Gold World Championship, and both the junior and senior Ryder Cups.
As well as making the most of festivals and events that have already enjoyed success over the years, the council also intends to market the area as an ideal venue to organisers and sports governing bodies.
Enterprise and infrastructure convener John Kellas welcomed the strategy, saying: "We already have an excellent programme of major events throughout the year in Perth and Kinross.
"Events and festivals are a very important driver for tourism, which is a major sector of the Perth and Kinross economy. Major events also increase the national and international exposure of Perth and Kinross, which in turn generates more visitor number to the area.
"This updated strategy will build on our considerable success so far and the restoration of city status to Perth has provided an impetus to develop our events and festivals programme in line with the new Perth City Plan."