Roman research project has become the passion of a lifetime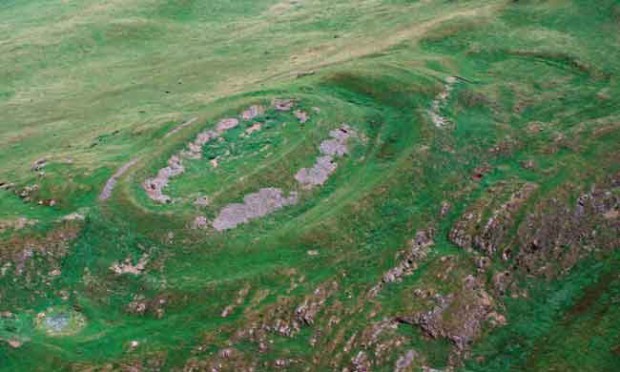 WHEN DR David J Wooliscroft and his colleagues began their study into the Roman Empire's first land frontier, they believed they had enough work to last three or four years.
The sheer scale of the archaeological remains left behind in Scotland has now left the eminent archaeologist convinced the project will outlive him.
The team working on The Roman Gask Project will return to Perthshire and Angus this year in the hope of completing just one element of their investigations.
Experience has already told them that each visit to the regions' legionary fortresses, fort camps and signal stations will only raise further questions about the occupation between 43 and 410 AD.
Last year the team visited Angus to survey the world's most northerly Roman fort, situated in the eastern edge of the Gask Ridge, near Stracathro.
Despite it having been discovered from the air 50 years earlier, little was known about the fort, nor an adjacent Roman marching camp, once used to marshal forces ahead of campaigns into more northern parts of Scotland.
The archaeologists, assisted by volunteers from Liverpool University at which Dr Wooliscroft is part of the Department of Archaeology used non-invasive survey techniques to study the remains beneath the soil of Angus.
Methods such as magnetometry and geophysics provide less detailed results than excavation, but are also less destructive and far cheaper.
Such methods will be to the fore again when the team hopes to complete its surveys of the huge legionary fortress at Inchtuthil the Romans' largest-ever base in Scotland.
It overlooked the north bank of the River Tay, south-west of Blairgowrie, and is one of the most famous Roman sites in northern Britain.
"When I first started this project alongside Dr Barrie Jones from the University of Manchester, we thought that there was perhaps enough work to last us three to four years," Dr Wooliscroft said.
"That was back in 1996 and it has become clear that there is more to do than I will ever manage in my lifetime. The more we find, the more questions arise and the more we discover we don't know."
The project he started with Dr Jones, who has since died, was triggered by the pair's interest in the study of frontiers.
The first Roman land frontier was thought to have been constructed in Germany, but when archaeologists revised their dating of that frontier by 15 to 20 years, the Gask Ridge suddenly took on even greater importance.
"We wanted to see how land frontiers develop over time and to do that you need to study the very first," Dr Wooliscroft continued. "It helped to shape thousands of miles of fortified frontier in North Africa and what are now World Heritage Sites in Germany, Romania, Syria and Jordan. They all have their beginnings in Perthshire."
mmackay@thecourier.co.uk