Poacher tells court he 'didn't need a licence' in Libya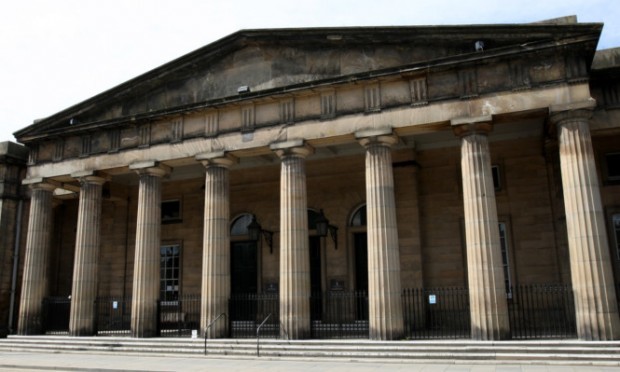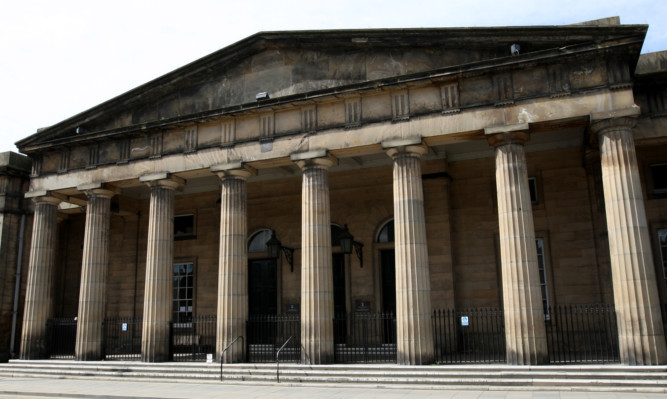 A poacher who told a sheriff "in Libya I don't need a licence" has been fined for possessing a firearm.
Akram Arebi, of Beechwood Road, Cumbernauld, pleaded guilty to owning an air rifle and to shooting wildlife on Perthshire farmland last summer.
The 37-year-old, who appeared before Sheriff Lindsay Foulis at Perth Sheriff Court on Wednesday, said he did not know that he needed permission to shoot in the area.
Depute fiscal Rebecca Kynaston said Arebi had been discovered at Westerton Farm, Auchterarder, with an air rifle on the front seat of his car.
Arebi had originally been discovered near woodland owned by the farm by one of its employees.
Ms Kynaston said: "It was 6.15 in the evening. (The employee) was driving his black Ford when he saw an unusual vehicle parked by the road.
"The land was owned by his employer. He contacted a colleague, who called the police.
"He then returned home, got his Land Rover and returned. On arrival he saw a male sitting within the vehicle. He asked the accused if he had been in the woods."
Arebi admitted that he had and was informed by the worker that he needed permission to hunt on the farmland.
Ms Kynaston continued: "The accused then asked where he could get permission to shoot and the witness then noticed a rifle lying in the sling on the front seat.
"The witness asked the accused to follow him."
The farm worker then led Arebi to the farm where police were waiting. It was later discovered that Arebi had illegally shot a pheasant out of season.
"The birds can be shot between October 1 and February 1 in Scotland the offence took place in June."
An X-ray of the bird's carcase revealed the presence of an air gun pellet, which was found to match the ammunition used by Arebi's weapon.
Experts determined the bird had died as a result of being shot.
Arebi, who represented himself, said he had bought the £250 weapon "a week or two" before the offence and was told by the Glasgow retailer that he did not need a licence for the firearm.
He said: "The guy who sold me the air rifle in Glasgow told me I didn't need a licence. I didn't know I needed permission to go shooting."
Arebi claimed that, on arriving at the farm, the employee and a colleague had used their vehicles to box him in.
He added that he was unaware of firearms restrictions in the UK.
He said: "I didn't know. In Libya I don't need a licence. I've been honest from the start."
Sheriff Foulis ordered Arebi to pay £600 and also to forfeit the air rifle and ammunition.
He said: "There's maybe a lack of knowledge on your part but you can't go around with an air rifle, which is classed as a firearm."
ktopping@dcthomson.co.uk