Wife of missing sailor Timmy MacColl reaches heartbreaking conclusion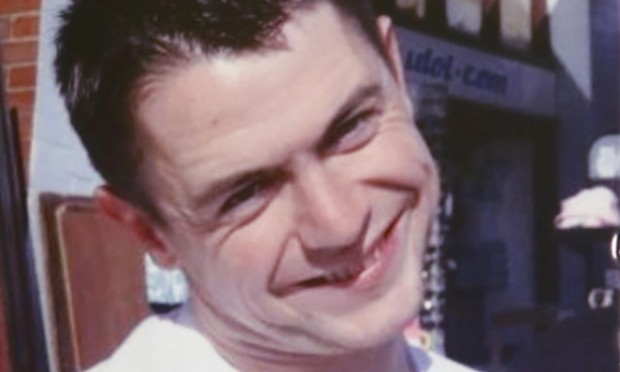 The wife of missing Perthshire sailor Timmy MacColl has come to the heartbreaking conclusion that she will never see her husband again.
Rachael Maccoll has decided to discontinue the campaign group Bring Timmy Home so that she, and the couple's three children, can move on with their lives.
The group was launched after Timmy, originally from Killin, went missing in mysterious circumstances on May 27 last year during shore leave in Dubai.
Despite extensive inquiries, the authorities are no nearer establishing what happened to the leading seaman who was serving aboard HMS Westminster.
Timmy was last seen by a taxi driver who picked him up outside a nightclub and then dropped him at Port Rashid, where his ship was based.
Rachael, who gave birth to a daughter in September, has travelled from her Hampshire home to Dubai in search of answers but has admitted she is struggling to cope with the situation she finds herself in.
Explaining her decision to draw a line under the campaign group, which attracted 100,000 members, Rachael said: "Me and the children now need to come to terms with the fact that we have to live our lives without Timmy. This group is now serving as a constant reminder of what I have lost and is having an adverse effect on our lives."
Acknowledging the support of the public, and the many people who intervened to help try to locate her husband, she said: "Thank you to everyone who has supported me and my family during the last eight months.
"It has now been over a year since I last saw my husband and things have changed dramatically."
"In light of my recent visit to Dubai I am quite comfortable in the knowledge that extensive searches for my husband have been conducted and unfortunately have come to no conclusion into his whereabouts," Rachael said.
"Extensive campaigning on our behalf has been heartwarming and has yielded great results. We now have contacts both here in the UK and out in Dubai who will continue looking for answers.
"The campaign to Bring Timmy Home is no longer fitting and unfortunately, due to this, changes need to be made. Therefore, in light of recent events, I have come to the decision to close this group."
Rachael said the support she had received, in terms of both time and effort, had been "breathtaking" and "not in vain".
"We have achieved so much. This has been a hard decision but it is in the best interest of my family and children," she said.
Although the campaign group is being closed, bringtimmyhome.co.uk will continue to serve as a point of reference and contact to all supporters and well-wishers who have been involved in the efforts to find Timmy.