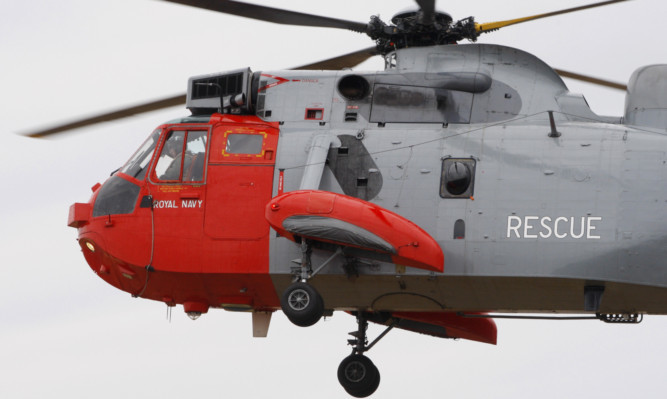 A full-scale mountain rescue was launched after emergency services received a garbled 999 call.
A helicopter and searchers were dispatched after a call was received by Central Scotland Police at around 1.40pm on Monday.
All call centre staff were able to make out was " Ben Vorlich broken leg."
They were unable to call the casualty back due to poor mobile phone reception and a decision was made to scramble rescue teams to the 3,094ft mountain.
A Royal Navy rescue helicopter was called in from Prestwick and the Killin Mountain Rescue Team were asked to assist in the search.
The injured man, who is 50 and comes from Perth, was discovered by another walker, who made a second 999 call at around 2.30pm.
A Central Scotland Police roads policing crew, who were on patrol nearby in Lochearnhead, found a parked vehicle that helped pinpoint the casualty's location.
At about 2.55pm the rescue helicopter crew winched the injured man on board and he has now been taken to the Southern General Hospital in Glasgow.
His condition is not known.