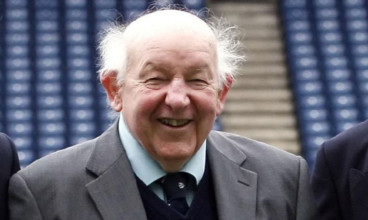 Norman Mair, who reported on rugby and golf with great distinction for the Scotsman for many years, has died at his home in Edinburgh after a long illness.
Norman, who was 86, was the much-respected doyen of rugby and golf writers in Scotland.
Unlike his peers, he also was actually good enough to have played for his country, winning four caps at rugby as a prop out of Edinburgh University in 1951 and being capped at cricket a year later.
However, it was in journalism and particularly at the Scotsman over a 40-year career that he made his name though he also worked for the Herald, the Observer and Scotland on Sunday, while writing many books and articles for publications across the world.
His meticulous attention to detail and knowledge of technique, allied to an always-whimsical eye, made him popular among readers and the sportsmen and women he reported on.
He and fellow Scottish legend Bill McLaren are the only media men to have been elected to Scottish Rugby's Hall of Fame.
Norman was made an MBE in 1994.
He is survived by his wife Lewine, also a distinguished sports writer, daughters Suzi and Michele and sons Logan and Patrick.