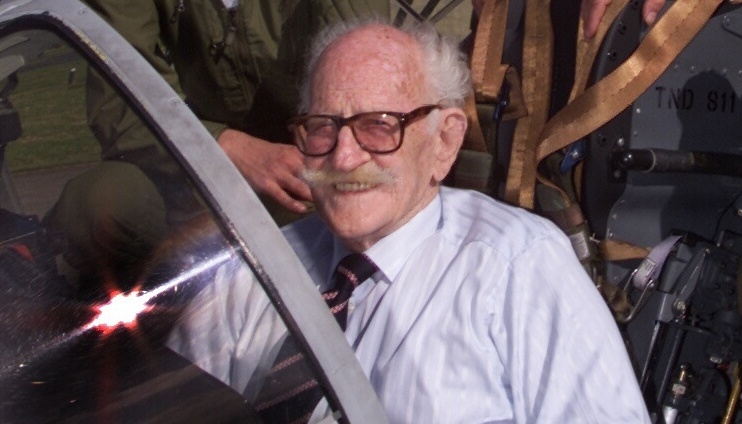 Members of Montrose Air Station Heritage Centre have been saddened to learn of the death of Squadron Leader Gerald 'Stapme' Stapleton.
Stapme, a veteran of the Battle of Britain, shot down his first German aircraft while stationed at Montrose with 603 (City of Edinburgh) Squadron prior to being posted south and joining the battle proper.
Montrose was primarily a training station but the north-east needed protection, as did the training units, so there was always a front-line squadron at Montrose.
Tall, blond and sporting a splendid handlebar moustache, Stapme was to many the quintessential Battle of Britain fighter pilot and he returned to Montrose on a number of occasions to support the trust.
In 1940, while stationed at Montrose, he shared in the destruction of two German bombers before he moved with his squadron to Hornchurch.
Within a few days he had engaged the fighter force escorting the Luftwaffe bombers and was credited with probably destroying two Messerschmitt 109s.
By the beginning of September 1940, 603 Squadron was one of the most heavily involved and during that summer of 1940 he shared in or was credited with shooting down at least 14 enemy aircraft.
When reflecting on the battle Stapleton said, "Despite the casualties, when I look back, I recall we had great fun.Exciting time"It was an exciting time and we made the most of our opportunities to live it up. We tended to treat each occasion as if it were our last."
He was born in South Africa in 1920 and educated at King Edward VI School in Totnes, Devon.
He entered the RAF on a short service commission in January 1939 and after a brief spell flying Blenheim night fighters, joined 603 Squadron.
In 1944 he was put in command of No 247 Squadron operating from advanced landing grounds in Normandy then abandoned German airfields as the Allies advanced.
Stapleton and his pilots attacked enemy transport and armour. In September they supported the airborne operations at Nijmegen and Arnhem.
While attacking a train at low level with rockets during the German counter attack in the Ardennes in December, flying debris from the exploding train punctured his aircraft and forced him to crash land behind enemy lines where he was taken prisoner.
He remained a prisoner of war until his camp was liberated by the Russians.
He left the RAF in 1946 to join BOAC, before he returned to South Africa. He returned to Britain in 1994.
He died earlier this month and is survived by his wife, son and his elder brother. A second son predeceased him.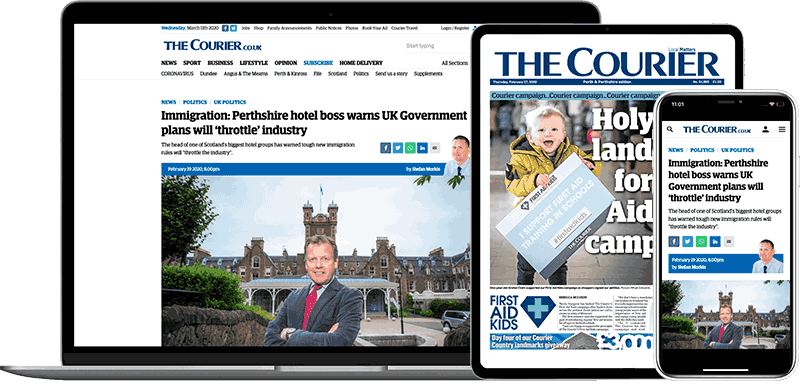 Help support quality local journalism … become a digital subscriber to The Courier
For as little as £5.99 a month you can access all of our content, including Premium articles.
Subscribe