 Academic, author and broadcaster David Capitanchik, latterly of Fife, has died aged 80.
World-renowned for his specialist knowledge of Middle Eastern politics and terrorism, he was a Londoner of Russian descent who had lived in Scotland for almost half a century.
After splitting his time between the UK and Israel, he moved to Scotland in 1967 to take up a post as lecturer in Aberdeen University's department of politics and international relations and rapidly became a senior lecturer, specialising in the politics of the Middle East and in international terrorism.
During his university career and in subsequent years he was in great demand in the media as a commentator and writer.
Mr Capitanchik was made an honorary professor at RGU and Burgess of the Guild of Aberdeen and after retiral his expertise in international relations and terrorism continued to be called upon. In 2006, the year before Glasgow Airport was targeted, he warned Scotland was potentially vulnerable to the threat of an attack.
Mr Capitanchik moved to Dunfermline almost five years ago but maintained an interest in international affairs.
Outside work he loved photography, football, snooker, old movies and old sitcoms and was fascinated by gadgets, mobile phones and IT, and was an expert in new technology.
He is survived by his wife Helen, sons Daniel and Gabriel and grand-children Charlotte, Louis, Emmanuel, Zane and Hannah.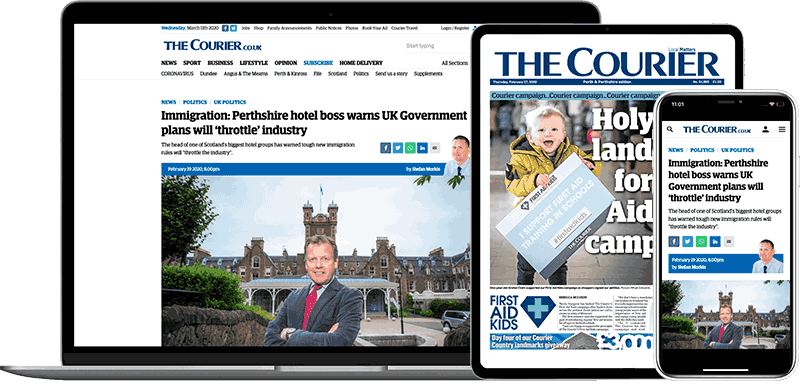 Help support quality local journalism … become a digital subscriber to The Courier
For as little as £5.99 a month you can access all of our content, including Premium articles.
Subscribe