 Perth businessman James Cummings has died in Perth Royal Infirmary at the age of 85 after a short illness.
Mr Cummings was born and raised in Perth with his brother Gordon.
His entrepreneurial career began when he started a scrap metal business that introduced the first skip lorries in Perth.
He then moved into the roofing slate recovery market, where he worked until his retirement.
Mr Cummings had a passion for horses and discovered a gift for working with them when he was a child.
As an adult, he took up harness racing and bred racing horses. He was one of the co-founders of the Errol Raceway in the mid-1990s.
One of his horses, Saunders Sunlord enjoyed great success in Canada and is still enjoying a quiet life at the age of 32.
Despite being kept busy with his business and his hobby, Mr Cummings and his late wife Catriona raised a family of seven.
He is survived by his brother, his sons Stuart, Gordon and James and his daughters Sylvia, Aileen, Shirley-Anne and Michelle.
He is described as being a "loving grandfather" to Tanya, Soraya, Danielle, Sean, Arran, Ayrton, Shona and the late Gary.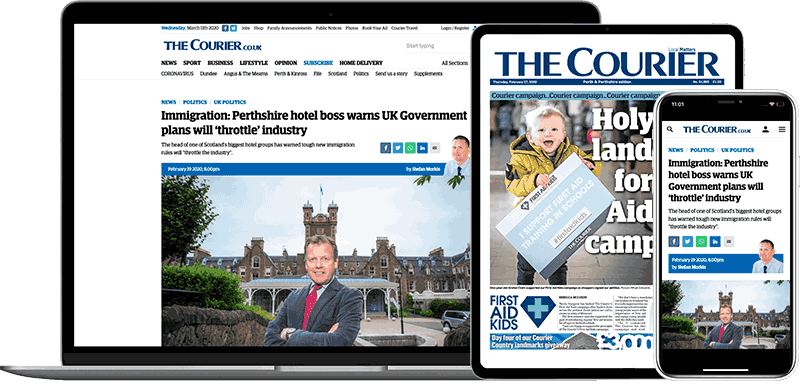 Help support quality local journalism … become a digital subscriber to The Courier
For as little as £5.99 a month you can access all of our content, including Premium articles.
Subscribe