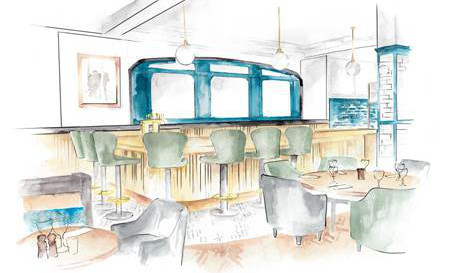 The new owners of the world famous Gleneagles Hotel have announced a multi-million-pound investment.
The extensive refurbishment programme will see a series of improvements and upgrades throughout the historic establishment.
Ennismore, which took over Gleneagles last year, will be working with renowned designers including the David Collins Studio and Timorous Beasties on the project, which includes enhancements to bedrooms, the Dormy Clubhouse and the main bar.
Ennismore founder and CEO Sharan Pasricha said: "The Gleneagles Hotel is an incredible property and beloved brand.
"It is known the world over for its golf, but with 850 acres of beautiful Scottish countryside, there is the potential to do so much more with the hotel."
He said: "We're approaching the refurbishment with bold and creative decisions while respecting the hotel's history and building on its remarkable heritage.
"It's an organic progression evolution, not revolution and will ensure the iconic Gleneagles brand remains synonymous with luxury, and the hotel maintains its position among the leading hotels in the world."