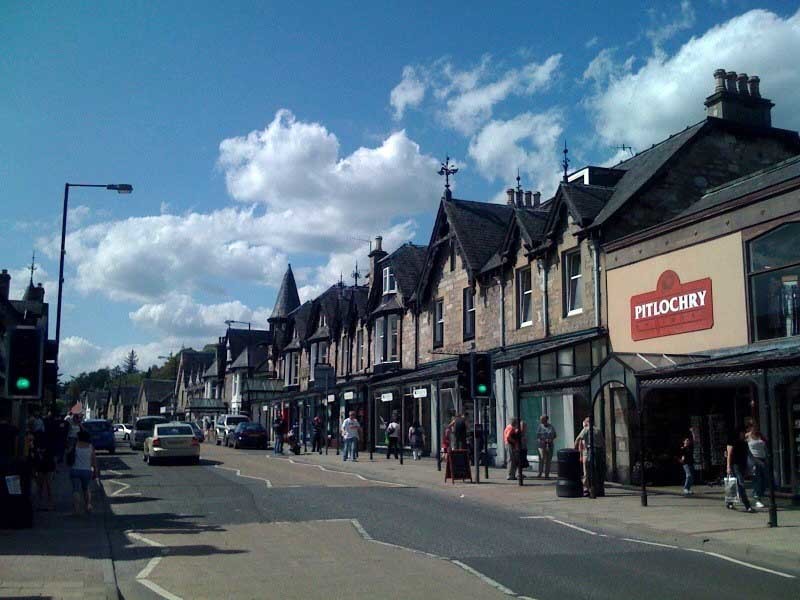 A survey undertaken by Pitlochry Conservation Society has revealed an overwhelming antipathy towards controversial development plans.
Less than 1% of the 190 respondents gave the thumbs-up to the proposal by Upland Developments, which includes a motel complex and a mini-supermarket.
The survey was completed during a presentation held last month by graduates of Glasgow's Mackintosh School of Architecture, where they showcased their two alternative proposals.
They asked the 300-strong audience to evaluate each of the three schemes in relation to four criteria community life, local commerce, town character and imaginative design.
The original plans scored between 1% and 3% in most of the categories and failed to gain any response at all for adding anything to the character of Pitlochry.
However, the graduates' "town square" options were viewed in a more positive light, with proposals for a Bank House Square emerging as the clear favourite, receiving 71% approval.
Local woman Helen McDade said, "I feel the architecture graduates did an excellent job within the remit given.
"They identified that the Bank House and the surrounding site are absolutely critical to the town's appeal to locals and visitors alike and that it could provide a central focus with a public space and footpaths following the Moulin Burn."
Their plans would see the Bank House building kept as a central feature, with a lower density of buildings, landscaped gardens, concealed parking and new pedestrian walkways that would allow locals and visitors to move through the town to Bonnethill Road, the Town Hall and Atholl Road without encountering traffic.
Finally, a higher density site that would see the demolition of the Bank House, as well as the enhanced walking routes, attracted around 28% approval.
Following these results, the society hopes that director of Upland Developments David Cameron will enter discussions over alternative options.
Chairman James Tyrell said, "We have proven that we are not against development itself, but it simply has to be right for the town.
"Upland Developments owns the site and without planning approval it is worth little."
He added, "It really is in Mr Cameron's interest to start a dialogue with the town.
"If Perth and Kinross Council's development control committee rejects his proposal and he then goes for appeal, we will go further with the matter.
"It is unbelievable that such an ill-advised project could ever have been conceived for this key conservation site at Pitlochry's heart."