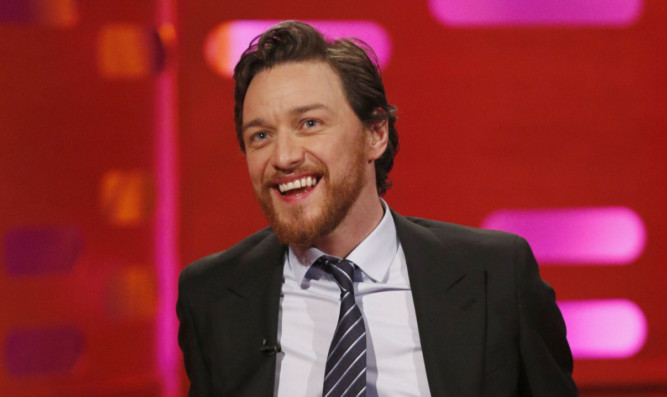 Millions of TV viewers watched X-Men star James McAvoy jump to the defence of a popular Perthshire arts centre, after chat show king Graham Norton dismissed it as a "small rep in the middle of Scotland".
The Golden Globe-nominated actor heaped praise on Pitlochry Festival Theatre (PFT) during an appearance on Norton's Friday night talk show.
The 35-year-old star, from Port Glasgow, told the host: "Small? No, no, no. It's huge."
The exchange was greeted with delight by bosses at the venue, known as the Theatre in the Hills, as it unveiled a star-studded line-up for next month's Winter Words Festival.
McAvoy's comments were triggered when local actor Keith McLeish took to Norton's famous red chair, in which studio audience members are invited to tell a funny story to the chat show guests.
When asked by the host: "Would we have seen you in anything?" Mr McLeish replied: "Not unless you've been to Pitlochry recently."
Norton then explained to fellow guest Meryl Streep that the theatre was a "small rep."
McAvoy explained that he knew PFT very well but never had the chance to work there.
A spokesman for the venue said: "Everyone at PFT would like to thank Keith for taking to the red chair on Friday, as it was that action which led to the huge endorsement from one of Scotland's leading stage and screen actors."
There were more big name acts bandied about at the theatre yesterday, as staff announced details of its ever-popular Winter Words event.
Between February 13 and 21, nearly 40 authors, wordsmiths, explorers, photographers and personalities will gather for a series of thought-provoking talks and presentations.
Full details of the festival are available on the theatre's website.