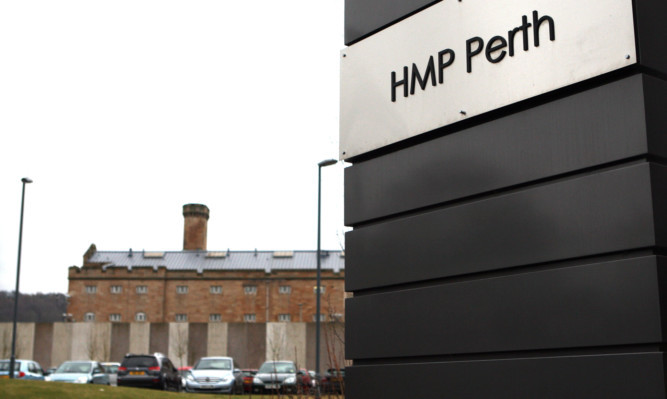 More than 100 drug seizures were made at Courier Country prisons in just six months last year.
Staff at Perth prison found 90 stashes of illicit substances between April and October, while 33 were discovered at Castle Huntly.
Almost 10g of heroin was found in the possession of inmates at Perth, along with 2.4g of cocaine, 0.7g of cannabis and 1g of amphetamine.
Additionally, more than 200 tablets of varying substances were seized.
While the number of seizures at Castle Huntly was fewer, more than 900 tablets were found to have been hidden by inmates.
The figures were obtained through a nationwide freedom of information request, which showed the scale of drug seizures at prisons across Scotland.
The Scottish Liberal Democrats' justice spokeswoman, Alison McInnes, warned that drugs must not be allowed to derail offender rehabilitation programmes.
She said: "These statistics show that drugs from class A downwards have been found at almost all of Scotland's prisons.
"We know prison service staff are working hard to stop the drugs from coming in.
"Ministers must work with the Scottish Prison Service to ensure officers are getting the support they need to keep our prisons safe and ensure that drugs do not derail rehabilitation programmes," she said.
"We know that helping prisoners tackle addiction will help cut reoffending and ensure that prisoners can contribute to society once their sentence is complete."
A spokesman for the Scottish Prison Service said: "We have invested in recent years in technology and searches to crack down on drugs coming into prisons
"It is a menace and it's not something we take lightly. The statistics show the scale of the problem we have to deal with."