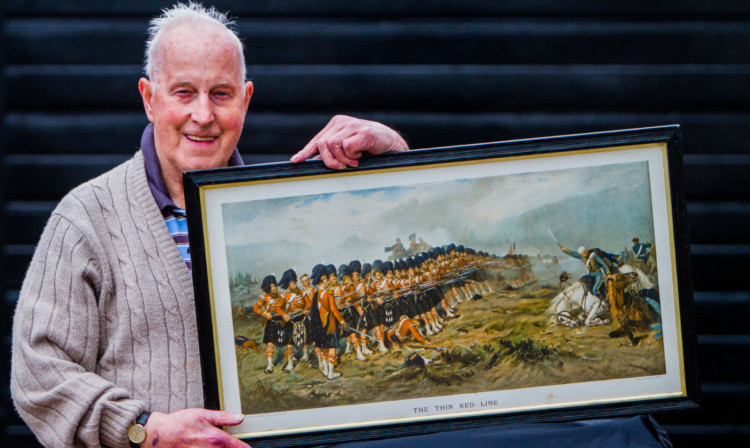 A century-old print of one of the most famous incidents in the Crimean War is heading to regimental headquarters in Stirling.
The Thin Red Line saw the Argyll and Sutherland Highlanders stave off an attack by Russian cavalry at the Battle of Balaclava in October 1854.
Commanders ordered soldiers to form a line two men deep, instead of the usual four. This along with the men's scarlet jackets gave the incident its name. It was immortalised in oil paint by Robert Gibb in 1881.
While the original hangs in the National War Museum at Edinburgh Castle, a 100-year-old print of the image takes pride of place in a Fife bungalow.
Owner Reggie Gates, who lives in Balmullo, inherited the image from his uncle but as none of his children are interested in taking the print he has decided to gift it to the regiment.
The 76-year-old said: "It needs a new frame and backing but it's a nice big print. It was my uncle's. I'd let it be known that I'd like to have it one day and he left it to me.
"We've had it 40 years or more and he had it on the wall of his house in Hertfordshire. When we went there as children the picture was always there.
"There's nobody in my family who wants the picture and I just don't want it to go in the bin."