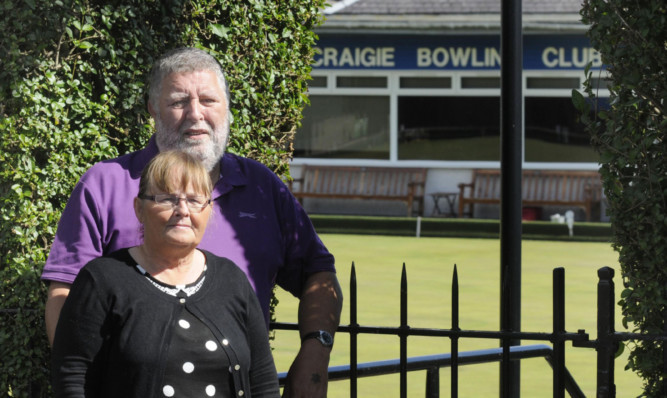 A Commonwealth Games bowls volunteer from Dundee has been left shocked after being banned from her bowling club for 30 years.
Medal-winning Kathleen Wright from Broughty Ferry has been told to stay away from Craigie Bowling Club after slapping a 26-year-old male player who, she claims, called her and her husband insulting names.
The 60-year-old grandmother, who was a member at the club on Dalkeith Road for 23 years, admitted she deserved some form of suspension for her rash actions but claimed the sanction actually relates to an ongoing sexism row.
Although the incident happened in the middle of July, Kathleen was only informed of her punishment this week.
She said: "I knew the guy who was involved. He was doing a lot of name-calling that night, and I went over and gave him just a little slap. I did it, and he kept saying hit me again, and when I did all his friends laughed at him."
Mrs Wright said he then got angry and threatened to knock her to the floor.
"This led to me being called to a disciplinary board at the club but I think they gave me such a big suspension after I irritated the members by making a complaint that there was not equal opportunity at the club," she added.
"I've seen a lot worse things than that happen here."
Mrs Wright, who has been a licensed coach since 2005, taught the player she was involved with in the altercation when he was a youngster. She has also represented the bowling club at several events, including twice being part of the winning side in the Scottish triples competition.
She has not attended the club since the incident as she took a break to volunteer at the Commonwealth Games.
She defended the women's game at Craigie and said: "I am the only qualified umpire at the club and the women's team have played in lots of national tournaments.
"We pay the same for membership, so our games should be considered as important as the men's."
Her husband John Wright, 56, who is currently a curator at the club, claims he will also leave over the incident after more than 30 years as a member.
He said: "At the time of the incident I was the only one there who was not drinking, it just escalated so quickly.
"I know Kathleen would have accepted a three-month ban, but after this I don't really want to be a part of any bowling club. Things have really gone sour."
Members and staff at Craigie Bowling Club were approached to comment on the allegations made by Kathleen, but refused on several occasions.
Her "victim" could not be contacted for comment.