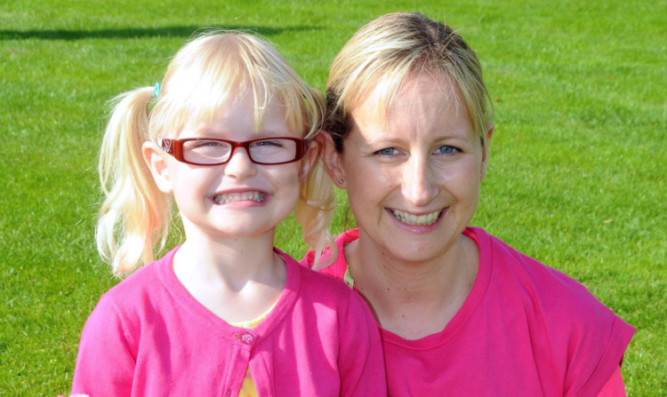 Breast cancer survivor Ailsa Smith joined 1,000 determined women to cross the Race for Life finish line in Perth on Sunday.
It was Ailsa's eighth time taking part in a Race For Life event and, before she went to the start line for the 10K race, she stood on stage and shared her story to inspire the women who had gathered to support Cancer Research UK.
The former Perth High School pupil was diagnosed with cancer after she noticed an abnormality in her right breast when her then 18-month-old daughter Leah bumped into her while playing.
Leah, now aged three, sounded the klaxon that started the 250 women taking part in the 10K, including her mum.
Ailsa, 40, said: "Taking part in Race for Life is about beating cancer and I wanted to go on stage, not only to share my story but to thank the charity and its scientists for all the lives they have saved, including mine."