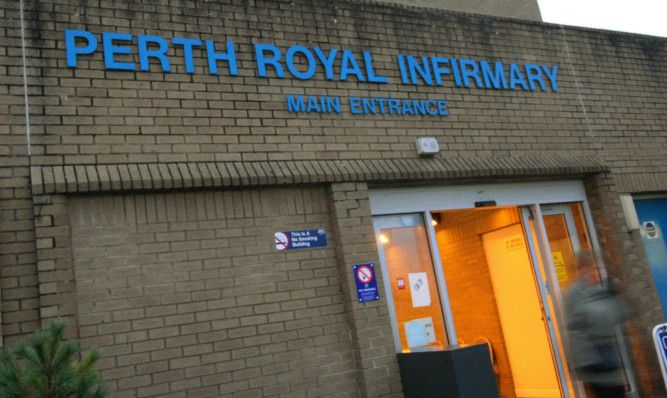 A man accused of seizing hold of emergency services workers at Perth Royal Infirmary will stand trial at court on February 15.
Scott Townsley, 39, of High Street, Perth, denies behaving in a threatening manner towards police and medical staff at the hospital on October 13, 2014.
He also denied separate charges that on July 13 this year at Wickes, St Catherine's Road, Perth, he stole a power drill and on the same date he stole meat from Morrison, Caledonian Road, Perth.
In addition, Townsley denied that he failed to appear at Perth Sheriff Court on July 9 when required to do so.
An intermediate diet was arranged for December 10.
Meanwhile, John Paul Foley, 33, of Pullar Terrace, Perth, was sentenced to 35 days in prison on Monday.
He admitted stealing a box of fragrance on October 24 at Debenhams, High Street, Perth.
The court heard that Foley was "seeking help" for a methadone problem.
Foley was also given a further 90 days in prison by Sheriff Kevin Veal consecutive to the 35 days.