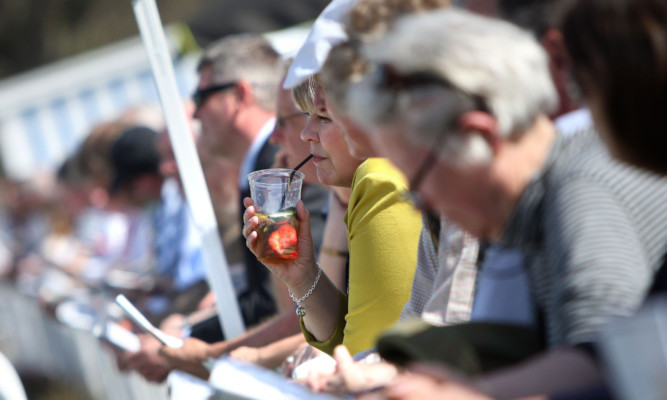 The Perth Festival was bathed in sunshine as it got under starters orders on Wednesday.
The beginning of the three-day festival saw revellers mix with serious punters from all over the country as the 2015 season got under way.
In tribute to legendary racer AP McCoy, 150 balloons were released in his famous yellow and green colours.
McCoy is preparing for the final rides of his record-breaking career at Sandown Park on Saturday.
Racegoers will experience another seven jump races today, which plays host to the largest prize fund of £25,000.Click here for a full photo galleryAnd they will be hoping for a repeat of Wednesday's weather, which saw the ladies dressed in hats and heels and the gents in trendy tweeds as the fashionistas soaked up the big party atmosphere that the festival is known for.
Among Friday's races is the GA Engineering Group Highland National the penultimate race of the three-day event that boasts prize money of £20,000.
This year the festival boasts a total prize pot of £200,000.
General manager at Perth Sam Morshead said: "The quality of racing at Perth is always high because we work hard to attract the best trainers and jockeys and this is backed up by fantastic events and entertainment in the grandstand and centre course.
"And of course the crowds never let us down it's always great fun at Perth."