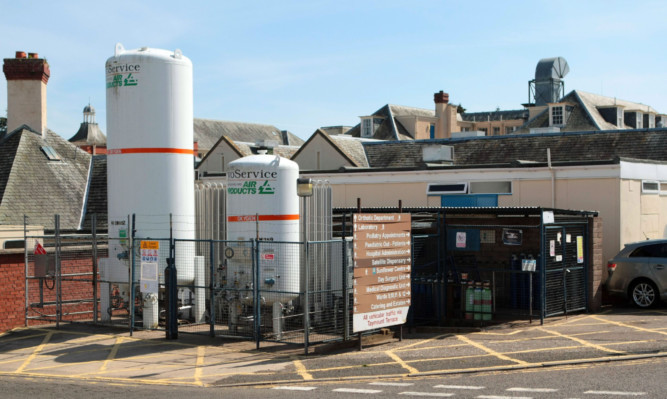 A deadly craze which has been hitting the headlines may be behind the theft of laughing gas from a Perth hospital.
Cylinders of nitrous oxide have been stolen from Perth Royal Infirmary.
Inhaled from balloons for an instant high, it is known as "hippie crack" and has been linked to a number of celebrities in recent months.
Although not illegal, the substance, which leaves users euphoric, has been linked to a number of deaths.
Drugs charities have condemned celebrity users for making the legal high "fashionable".
Police believe the Perth theft of medical gas cylinders containing nitrous oxide could be linked to the craze.
They warned of the potential dangers, both from the substance itself and the cylinders they are contained in, and appealed to anyone offered the gas to come forward.