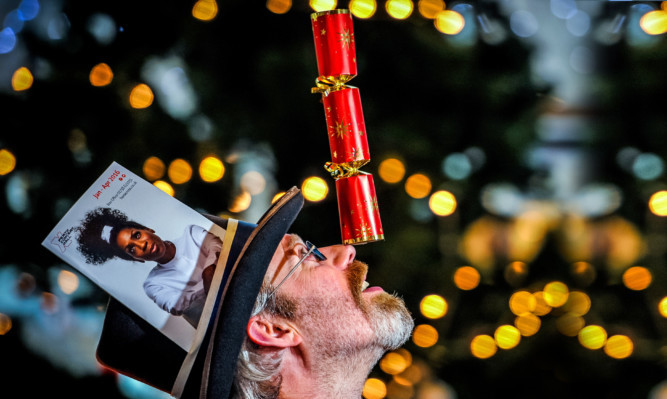 An era when there were no mobiles, no online dating and no Facebook will be brought to life on stage at Perth Concert Hall next year.
Jackie The Musical is one of the highlights of the new programme brochure for the venue, which was launched yesterday.
A trip back to the '70s to the tracks of the time including Donny Osmond, David Cassidy and Marc Bolan, Janet Dibley and Nicholas Bailey from EastEnders are among the cast for the show, which will run from April 26 to 30.
Other highlights of the programme, for January through to April, include the offerings for rock and pop fans who will enjoy the smooth sounds of Bryan Ferry, the distinctive voices of Lulu, Heather Small and jazz legend Gregory Porter, the memorable tunes of The Orbison Story and the iconic music of The Stranglers.
Also coming up is a look at the comedic horrors of child and teenager-rearing in Mum's the Word 2 with Gail Porter and Deacon Blue singer Lorraine McIntosh.
Little ones can set off on an exciting adventure with some cuddly characters in Polar Bears Go Up, while slightly older children will enjoy exploring the fantastical world of dark fairytale The Lost Things.
Classical music lovers can choose from Perth Concert Hall's acclaimed Perth Piano Sundays series. This season of afternoon concerts features Steven Osborne, Alasdair Beatson, Tom Poster and Paul Lewis.
Monday Lunchtime Concerts remain a firm favourite and for the perfect Valentine's weekend, there is an exclusive residency with celebrated period instrument ensemble Quatuor Mosaques. Giving membership of the new classical patron scheme Accelerando would entitle the recipient to a range of exclusive benefits while supporting the music they love.
For the traditional music fan there is The Celtic Sessions, three special gigs featuring stars of the Scottish music scene, Breabach/AnDa Union, McGoldrick, McCusker and Doyle and Altan/Karen Matheson.
Looking ahead to May, there is Horsecross Arts' co-production with the National Theatre of Scotland, The 306: Dawn; based on true and tragic soldiers' stories, it is the first in a cycle of three new First World War plays.
Brendan Cole's live music and dance extravaganza, A Night to Remember, will dazzle fans of Strictly Come Dancing with ballroom magic and Latin excitement, and the best of circus entertainment is on offer in world-class show iJuggle, a mix of juggling, diabolo and performance.
For tickets and information pick up a brochure in Perth Concert Hall from today or call Horsecross Arts Box Office on 01738 621031 or visit www.horsecross.co.uk.