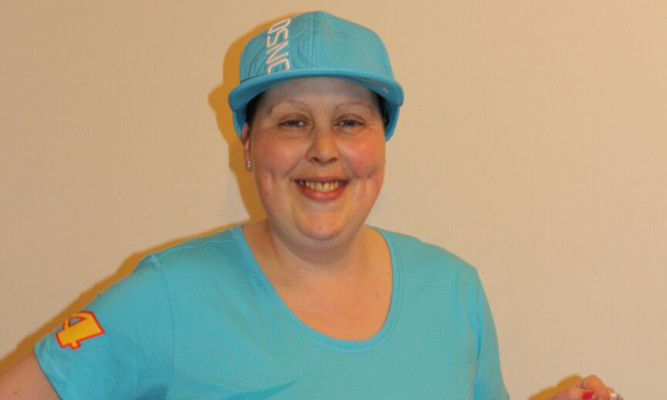 A Perth woman has died aged just 35 after a short battle with an aggressive form of breast cancer.
Samantha Kenny passed away in hospital in Aberdeen 15 months after being diagnosed with advanced inflammatory breast cancer.
Now her mother is trying to alert others about the rare type of the disease that took her daughter's life.
Denise, 59, of Scone, says she doesn't believe enough information is out there about this form of the disease.
She said: "Women are told to check their breasts for lumps but we don't get told an awful lot of the signs to look out for in this type of cancer.
"I also believe that GPs don't know an awful lot about it and as a result women, like my daughter, may end up being diagnosed only when the cancer has progressed to a late stage."
She explained that Samantha, who had been living most recently in Aberdeen, first went to the doctor in May 2014 because she discovered a problem with her breast.
"There wasn't a lump but Samantha knew something wasn't right," said Denise.
Initially it was believed she had a cyst, while the lack of a history of breast cancer in her family suggested she was unlikely to contract it.
But in November Samantha was diagnosed with advanced inflammatory breast cancer after complaining about red and inflamed skin on her breast. By January the cancer had spread around her body, including in to her liver.
Denise added: "Right up until a couple of weeks before she died Samantha kept smiling and fought this illness but sadly she passed away only a day after being admitted to hospital."