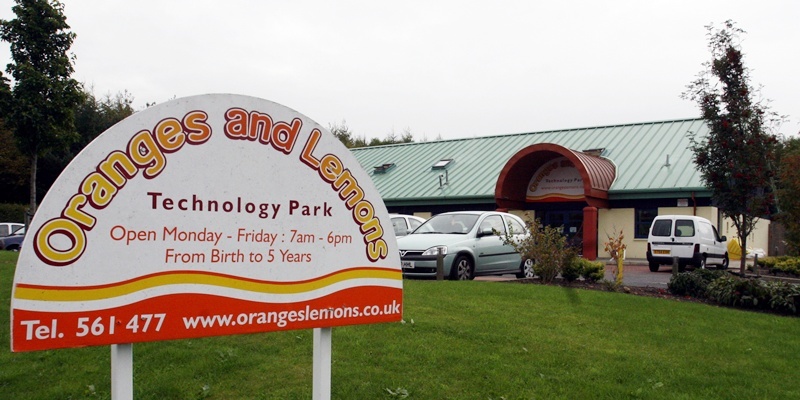 A Dundee nursery worker bragged of sexually abusing children in his care to a network of perverts around the world.
Danny Kilburn claimed to have a sexual interest in children he "regularly" assaulted as he hawked thousands of horrific indecent images to like-minded criminals in internet chatrooms.
Parents were horrified when they learned that police had launched a major investigation into the 21-year-old's conduct while working at Oranges and Lemons in Dundee's Technology Park.
He had also undertaken work experience at numerous other nurseries across the city, including Little People Nursery, Daisies Kindergarten and Buttons and Bows.
Investigations revealed that Kilburn's claims to have personally abused youngsters were nothing more than twisted "bravado" designed to impress other paedophiles.
Perth Sheriff Court heard that a search of his parents' then home in Invergowrie had, however, revealed laptops, memory sticks, mobile phones and hard disks all crammed with indecent images and video footage.
He had amassed a stomach-churning collection of 11,617 images and 340 videos, featuring some of the worst examples of abuse and exploitation. More than 1,000 of the images were at the highest or worst levels, while the videos amount to more than 24 hours of sexual abuse.
Kilburn whose family moved to Fife after the offences came to light was placed on the sex offenders register as he awaited sentencing at the court on November 27.
Though granted bail, he was banned from being alone with any child and from possessing any equipment that could access the internet.
He could face a lengthy prison sentence.
Depute fiscal Carol Whyte told the court: "The information indicated that the owner of the equipment had been communicating with like-minded people and had indicated that he worked at a local nursery and was abusing a female child from the premises.
"The man also boasted on the chatroom site that he had a sexual interest in children whom he regularly abused."
Kilburn used the pseudonym "Dan Dan" when involved in the chatroom, but urgent inquiries were carried out to identify and trace him.
Within two days he had been tracked down and within a week officers were executing a search warrant at his family home.
During a series of interviews he admitted selling and sharing the indecent material with other people and discussing sexually abusing children with people in chat rooms.
"He could give no explanation as to why he did this other than to say it was for the adrenalin rush he got by doing something he knew was wrong," the depute fiscal added.
"He denied that he had ever sexually abused children in the nursery where he worked. The police inquiry did not find any evidence of such abuse and it seems that the accused's claims in the chatrooms were an act of bravado."
Parents of youngsters at Oranges and Lemons learned of the situation after receiving letters from the nursery telling them a worker had been suspended pending a police investigation.
The court was told that Kilburn's employment as a support worker had been terminated as a result.
Kilburn, now of Glenrothes, admitted making indecent photographs of children at an address in Invergowrie between September 3 2011 and October 9 last year.
He also admitted distributing the images between the same dates.