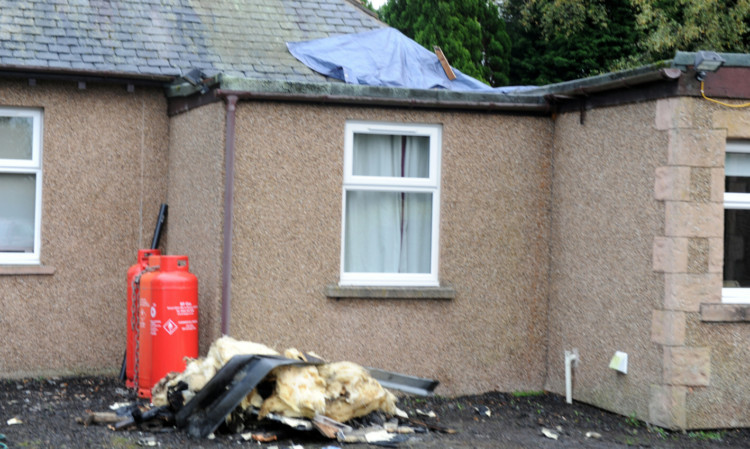 A police investigation has been launched after thieves sparked a blaze by stealing metal from power lines.
Firefighters were called to Exton House, near Inchture, in the early hours of Tuesday morning. It is though the fire started after almost 3,000ft of wire was stolen from nearby power cables.
A woman in her late 20s was treated by paramedics for smoke inhalation.
The property's owner David Shanks, 54, who lives at a nearby farm, condemned the thieves, saying they could have "murdered" the occupants of the cottage, as well as those living next door.
A Scottish Fire and Rescue Service spokeswoman said: "At 4.58am we were called out to a house in Inchture.
"There was a fire in the joined roof space of a single storey cottage. Two appliances from Macalpine Road arrived at 5.12am and left just after 7am.
"They requested an ambulance for one female suffering from smoke inhalation."
A Tayside police spokeswoman confirmed they were investigating the alleged theft. The incident comes days after metal thieves sparked a power cut at a sub-station in Dundee.