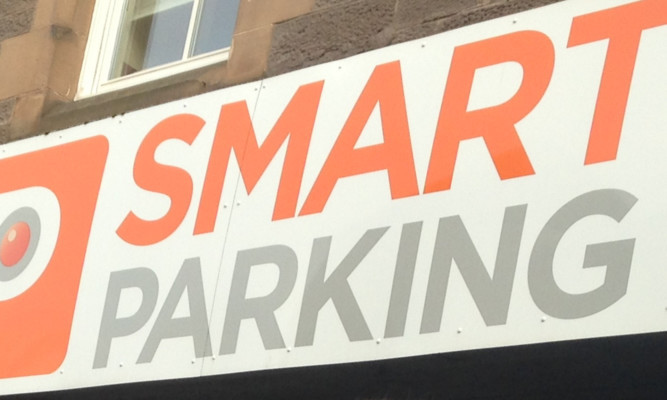 The controversial operators of a Perth city centre car park have been told their time has run out.
Politicians have been inundated with complaints about the Kinnoull Street site since an "overly complicated" new pay and display system went live in February.
Demands for £60 penalty payments, rising to £100 if unpaid within a set time, have been issued to scores of motorists, leading to calls for a boycott of the car park.
Now the SNP's Pete Wishart is calling on Smart Parking bosses to rip up their contract and "get out of town".
In a strongly-worded letter to the company's headquarters in Birmingham, seen by The Courier, he calls for Smart Parking to quit the site and step aside for a "company which takes into account the best interests of their customers and the city".
He wrote: "Since initial reservations were made about the changes, there is little evidence that your company has listened to any of the feedback or made the process any easier.
"Perth deserves more than you can offer.
"Businesses need to be able to encourage people to stay here, not for them to have customers running out the door as they are afraid to spend too much time, in case of being issued with one of your £100 parking charges."
He signs off: "People are boycotting your car park to show their unhappiness, and you do not appear to be taking the slightest bit of notice.
"It is time for you to pack up and take off."
Mr Wishart said his office had received dozens of complaints about the car park.
He said yesterday: "People feel very angry about this something like parking their car in the city centre, should be relatively simple.
"We are now at the stage where we've given them enough time.
"We've written to them again and again, but there doesn't seem to be any resolution coming forward.
"The bottom line is that if they can't do this properly, they need to get out of town.
"We need to get someone in that can do this job and do it properly.
"It is too important for the city just to let this lie."
Mr Wishart, the SNP's Westminster candidate for Perth and North Perthshire, said that because people were now steering clear of the car park, city centre traders were being hit.
He added that proposals to introduce free parking in the city on Saturdays would lead to clogged up streets and could "seriously hurt" local businesses.
No one from Smart Parking was available for comment yesterday, but the firm has previously insisted there is nothing wrong with the new payment system.
A statement issued last month stressed that the company abided by the British Parking Association's code of conduct.
"We operate a clear and fair appeals procedure," a spokesman said.
"And we would encourage any motorist to contact us and appeal if they feel there are genuine mitigating circumstances in their case."
The Kinnoull Street car park has become a major election issue for candidates.
The Conservatives' Alexander Stewart has called on Smart Parking to bring back the old pay and display system, while the new set-up was made more user friendly.
Liberal Democrat candidate Peter Barrett urged drivers to stop using the car park until Smart Parking "got to grips" with the number plate recognition technology it uses to track all vehicles entering and leaving the site.