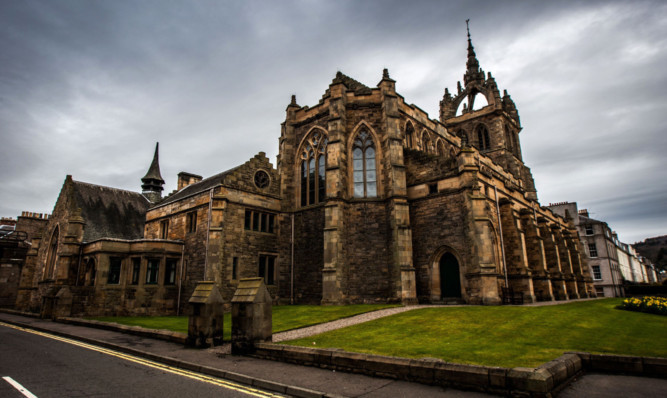 A £100,000 grant will help fund a major programme of restoration and conservation on one of Perth's most recognisable historic buildings.
St Leonard's-in-the-Fields Church which overlooks the South Inch receives the money as part of a nationwide £30 million package which will benefit more than 500 historic places of worship.
The financial boost to carry out work on the roof has been welcomed by the church which is a linked charge with St John's Kirk.
"We are absolutely overjoyed with the maximum grant allocation," said session clerk Ian McMillan.
He said the money would go a long way towards them undertaking a full renovation of the roof, though they were waiting to hear the conditions of the grant,
"The grant takes us about half way there (in terms of financing the work), it is still a challenge," said Mr McMillan.
"If we can get the roof secure, it will be a great boost."
He said they were actively pursuing other avenues of raising the remaining finance and had some money in hand.
The work would focus on the leadworks and drainage on the roof of what Mr McMillan described as "a vast building".
The ornate A-listed Neo-Gothic building in Marshall Place was built from 1882-85 by Glasgow architect JJ Stevenson.
It has a crown-spire on a square tower modelled on that of St Giles Kirk in Edinburgh making it a familiar landmark which can be glimpsed through the trees on the Inch by visitors approaching Perth along the Edinburgh road.
The church also features an octagonal apse which draws its inspiration from the Church of the Holy Rood in Stirling.
In contrast to the elaborate exterior, the interior of St Leonard's-in-the-Fields is quite plain.
The building recently hosted the majority of the classes in the annual Perform in Perth music festival.
The church is without a minister after the Rev Jim Wallace left earlier this year to take up a new role with American churches who want to bring groups to visit Scotland.
Other Perthshire churches to benefit from the grants are Auchterarder Parish Church (£33,200) and Tibbermore Church (£48,600).