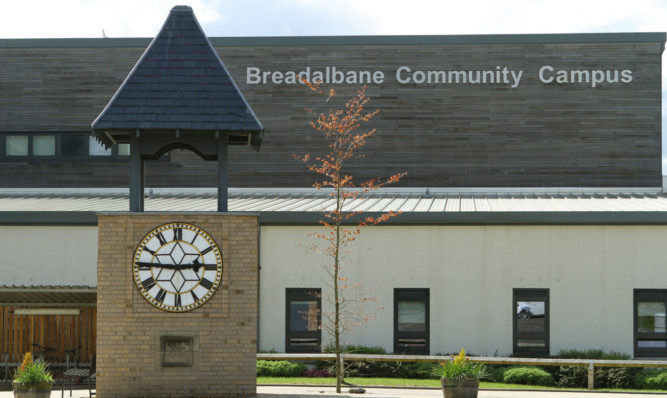 An education watchdog has refused to drop disciplinary action against a former Perthshire teacher.
Gillian Scott faces being struck off after allegations of professional incompetence were raised against her by a colleague at Breadalbane Academy.
Her case, which dates back to 2014, is now being considered by the General Teaching Council Scotland (GTCS).
Miss Scott, who now lives overseas, was represented by her father James at a procedural hearing in Edinburgh.
He believes the complaint against his daughter is linked to an unusual chain of events in 2009 which left pupils waiting for their Higher Prelim results more than a month after they sat the exam.
The series of errors, which brought down the school's English department, was the subject of an independent investigation, known as the Jardine Report.
Mr Scott, giving evidence by video-link, also argued that the case should be dismissed because his daughter's human rights had been infringed by lengthy delays and costs.
Mr Scott said that several months had passed since the deadline for submitting paperwork in June last year.
He claimed that information received following a freedom of information request had shown "nothing had been done" for seven months. He told the panel that the council had failed to observe the Human Rights Act 1988.
The committee's in-house solicitor, Kate Hart, said she did not accept that there had been a period of inactivity and stressed that "very complicated issues" needed to be resolved before a full hearing.
She said the council was presented with a pen-drive containing around 16,000 pages of teaching material from Mr Scott, which took several weeks to go through.
A GTCS spokeswoman said: "The panel was not persuaded that there had been any unreasonable or unjustifiable delay in the proceedings."
She said there was no evidence to suggest that Miss Scott would not receive a fair hearing as a result of delays.
"Accordingly, the panel rejected Mr Scott's application to dismiss the case," she added.
However, the committee has agreed with Mr Scott that the Jardine Report should be taken as evidence in the case.
The Jardine Report found that "mistakes were made on all sides and the rights and expectations of pupils seem to have been lost in the shambolic situation".
Disciplinary action was taken against two English teachers, who later resigned. The third also left around the same time, but Miss Scott stayed on.
A full hearing is expected to begin later this month.