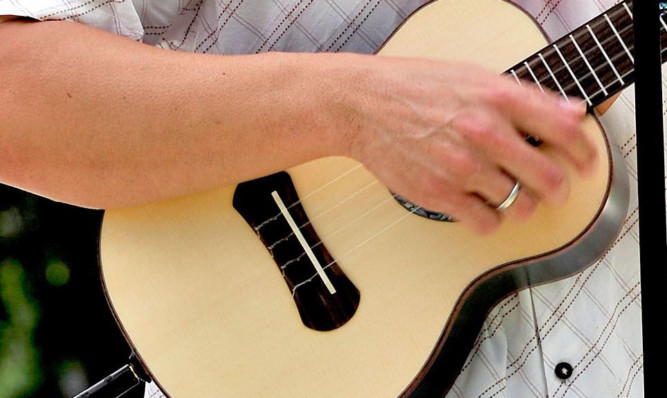 A ukulele player accused of carrying out a sex act at his window has been cleared after telling a court he may just have been tapping out a tune.
Several neighbours told the court they had seen Dean Gilmartin naked and masturbating in clear view of the street on more than one occasion.
Gilmartin admitted being naked in his home while getting changed but told Perth Sheriff Court the witnesses may have mistaken him drumming a beat for a sex act.
Gilmartin, 25, of Strathtay Road, Perth, denied three charges of indecency at his home by exposing himself to a number of people on 17 and 31 August last year.
Sheriff Fiona Tait said she found the Crown witnesses broadly credible, but added that she was prepared to give Gilmartin the benefit of the doubt. He was found not guilty.
For our full report, see Wednesday's Courier.