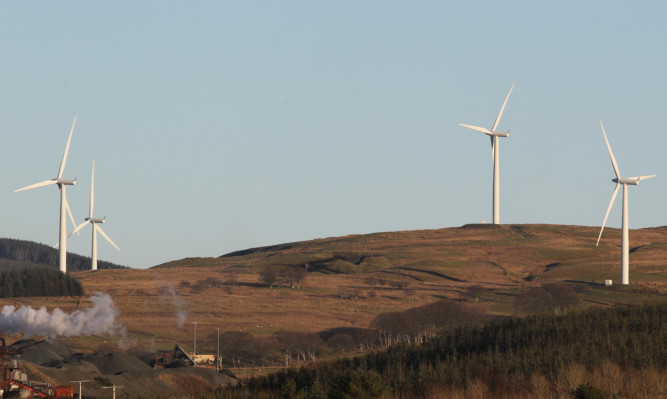 A Scots politician has claimed wind farm subsidies are plunging Scots into fuel poverty.
In a Scottish Government debate on fuel poverty, Mid-Scotland and Fife MSP Murdo Fraser attacked the SNP for its staunch backing of onshore wind projects.
Opponents of the Government policy have claimed the generous grants awarded to wind farm developers have pushed electricity costs through the roof, leaving Scotland with some of the highest energy bills in Europe.
The subsidies were introduced across the UK last year and are expected to have cost up to £1 billion.
They offer a huge benefit to the energy companies as they push ahead with wind power projects but their cost in added on to household bills.
The subsidies are said to be rising faster than inflation, with wages struggling to keep up.
Almost 30% of Scottish residents are being left in fuel poverty and Energy Action Scotland claims the figure could be as high as 40%.
"Each electricity bill has a rapidly increasing levy for paying the subsidies for wind turbines," Mr Fraser said.
"Every time we hear someone evangelising on behalf of the wind power industry, let us remember it is built on increasing fuel poverty.
"Every time we hear wind farm developers talking about the sums they pay out in community benefit, let us remember every penny of community benefit is being robbed from the public, many of whom can barely afford to heat their homes.
Mr Fraser added: "The Scottish Government must realise the decisions they make on wind energy effects everyone in Scotland, from the rural resident whose community is blighted by these structures, to the urban family who witness a dramatic increase in their heating and lighting bills."