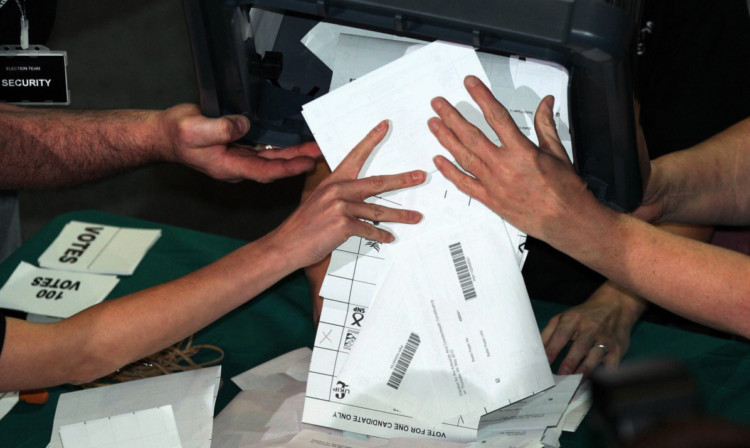 The Electoral Reform Society of Scotland launched its report, A vision of a good Scottish democracy, at the Edinburgh International Book Festival last night. With the focus on empowering people at grass roots levels and challenging politicians, Gayle Ritchie asks: how realistic is their vision?
Last year's Hansard Audit of Political Engagement stated: "Voters are disgruntled, disillusioned and disengaged". After countless scandals, crises and inquiries, is it any wonder people have lost faith in politics and politicians?
The Electoral Reform Society (ERS) Scotland, believes the Scottish independence referendum debate is an opportunity to challenge political systems to change, to confound the low expectations voters have of politics, and to deliver on the high hopes they still hold for democracy in Scotland.
The society spent 13 months conducting its Democracy Max investigation, in the hope of discovering the ingredients for a good Scottish democracy.
It asked 80 people from across Scotland what they felt was wrong with politics and democracy and what could be improved upon.
The key recommendations were what the ERS terms "Mini-Publics" local groups empowering people to run their own towns and villages and a "Citizens' Assembly", a chamber of citizens selected like a jury to challenge politicians.
With the average community council struggling to find and keep members, how, then, could the ERS' blue sky proposals be expected to work? ERS Scotland director Willie Sullivan believes that if European countries like Denmark can get people passionate about politics, then Scotland can, too.
"People have never been more disinterested or disengaged in politics and that is dangerous," he says. "When you think that democracy is how we all get together and engage in society, then if people are not taking part, it's worrying.
"Is it right, for example, that Dunfermline and Kirkcaldy are run by Glenrothes? Whereas we have regional government councillors representing up to 20,000 voters and this is the most diluted democracy in Western Europe most other states have local government where volunteers do public service and have one representative for a few hundred citizens.
"People in Scandinavia do not separate themselves out from public services, they are their own public services. Just look at Denmark, where one in 10 people serve in public office at some point in their lives."
So what is going wrong in Scotland?
Sullivan believes people are simply not in the habit of getting involved in politics and that they are also acutely aware of the lack of power and influence exerted by community councils, not to mention the lack of budget. This is where the concept of Mini-Publics and a Citizens' Assembly come in. The idea is that power will come from the bottom up, not from the top down.
Sullivan explains: "Community groups with a legitimate axe to grind get kicked from pillar to post by bureaucrats on the basis that they don't know the whole story. They should know the whole story.
"People live in communities and neighbourhoods and that is where they might become involved in politics because they care about decisions being made. But they need to have the power and budget to do this."
Sullivan says the centralisation of power in the UK and Scotland feels increasingly undemocratic: "Compared to most other European states, the levels of local representation and power are derisory. Could we consider councillors representing smaller local areas? Could they be public servants serving on a voluntary basis? If everyone took their turn, people would truly know their local councillors."
The Citizens' Assembly a decision-making chamber constituted like a large jury, where people are appointed for short terms to reflect the make-up of the Scottish public is another idea.
This would be a combination of local elected representatives and citizens on bodies selected like a jury to check and challenge elected members; they would have real power over services and budgets.
"This would be another layer of democracy, not another layer of bureaucracy," says Sullivan. "The involvement of people who are not primarily concerned with power or winning elections means that representative democracy can be given a new legitimacy by having the right checks against the powerful."
While Sullivan does not expect Democracy Max to kick in overnight, he hopes changes could come into force over time, through convincing councils to pilot Mini-Publics. But such projects would need sustained commitment.
Citing a group in Leith, £eith Decides (which used participatory budgeting as a way to make local democracy relevant to community interests), Sullivan is hopeful similar projects could be successful.
"I don't doubt that people will be sceptical at first but when they see they really can make a difference, they will hopefully get on board. The idea is for a more devolved power, not only relying on elections for democratic legitimacy but also involving ordinary citizens."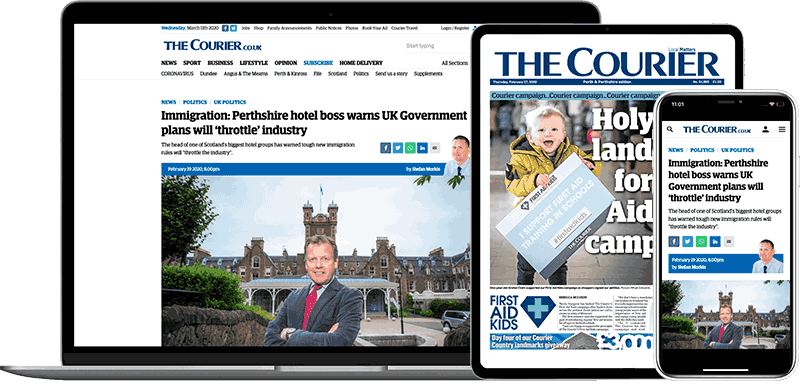 Help support quality local journalism … become a digital subscriber to The Courier
For as little as £5.99 a month you can access all of our content, including Premium articles.
Subscribe