 The Ministry of Defence has a "very clear moral responsibility" to look after the community of Leuchars after scrapping the town's RAF base, a minister says.
Although soldiers from the Scots DG will move on to the site over the summer, local businesses have warned of lost earnings in the period without any added footfall from the armed forces.
North East Fife MSP Rod Campbell raised the issue with Business Minister Fergus Ewing at Holyrood.
Mr Ewing said: "The Ministry of Defence has a responsibility to communities when it pulls out of them and I hope that it will discharge those responsibilities.
"People believe the MoD has a very clear moral responsibility, which it must remember and I will continue to work with Roderick Campbell and colleagues across other parties in the chamber to persuade it to do so.
"We will do everything that we can to assist businesses and individuals that may be affected by the decisions the MoD has taken."
Mr Ewing also accepted an invitation to the town.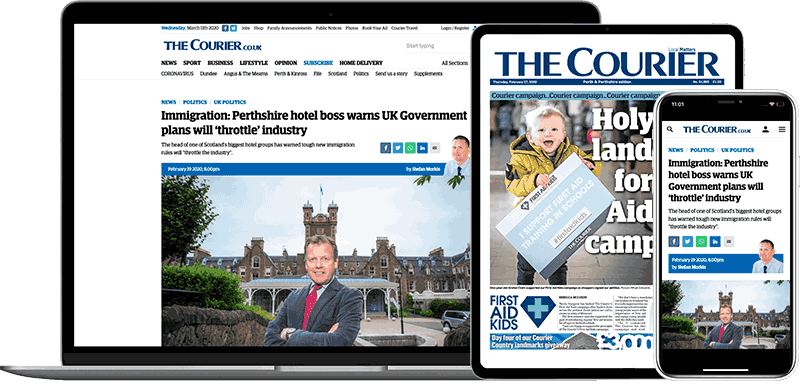 Help support quality local journalism … become a digital subscriber to The Courier
For as little as £5.99 a month you can access all of our content, including Premium articles.
Subscribe