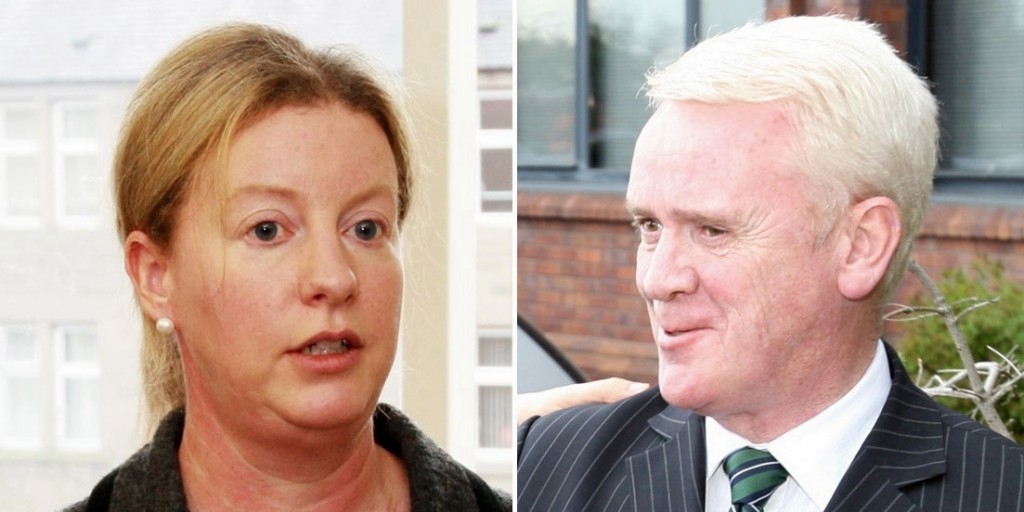 Dundee City East MSP Shona Robison has accused the Labour Party of descending into "gutter politics" over a claim that charging English students tuition fees could be construed as racist.
Although the Scottish Government has said it will not charge Scottish students tuition fees, anyone coming from elsewhere in the UK to study at a Scottish university will have to pay.
This does not affect students coming to Scotland from elsewhere within the EU, as they are exempt.
At a meeting on Friday evening, Dundee West MP Jim McGovern said the tuition fees policy has been inspired by a nationalist "hatred" of England and that it "smacks of racism".
Although he said his comments were not intended to suggest individual SNP members were racist, they were condemned by Dundee City West MSP Joe FitzPatrick (link).
Now the city's other SNP MSP has also criticised Mr McGovern.
Ms Robison said: "Jim McGovern claims that such language is the 'rough and tumble of everyday politics'. It is not. This type of language and behaviour drags Scottish politics into the gutter.
"People expect better of their politicians, who should be focused on the important things like dealing with the current economic challenges."
Ms Robison, who was born in England, said she was personally offended by Mr McGovern's remarks.
She said: "I have spent a lifetime in politics fighting racism and deeply resent this language being so easily bandied about. I was born in England with an English mother, with many of my family still living down south.
"Furthermore, as for the tuition fee policy being 'racist', it was the last Labour-Liberal coalition in Scotland which first introduced tuition fees for students from the rest of the UK, which Jim McGovern should be aware of."
She added: "I have no doubt that Jim McGovern will not have the decency to apologise for his disgraceful outburst. The question for the Labour Party is, therefore, whether they stand by him or are they prepared to reject this type of politics?
"We cannot allow politics in Scotland to descend to such a level and I urge all politicians to agree to work together to ensure this does not happen."
Scottish Labour accused the SNP of trying to talk up the row but also said it does not condone the language Mr McGovern used.
A spokesman said: "It is clear the SNP are desperate to try to blow Jim McGovern's comments out of all proportion in an attempt to score cheap political points.
"As Jim McGovern has made clear, his comments were not directed at any individual but in relation to the SNP government's higher education policy, that he believes to be discriminatory, whereby European and Scottish students get free university education in Scotland while students from the rest of the UK will be force to cough up to £36,000 for a degree the most expensive degrees in the whole of the United Kingdom.
"The SNP are the last people who should be complaining about how they are described by their political opponents. Anyone who dares to question or criticise them is immediately under attack.
"Mr McGovern's remarks were made by him, speaking in a personal capacity. The Scottish Labour party is always willing to engage the SNP in spirited debate about their separation policies but does not condone the use of such language."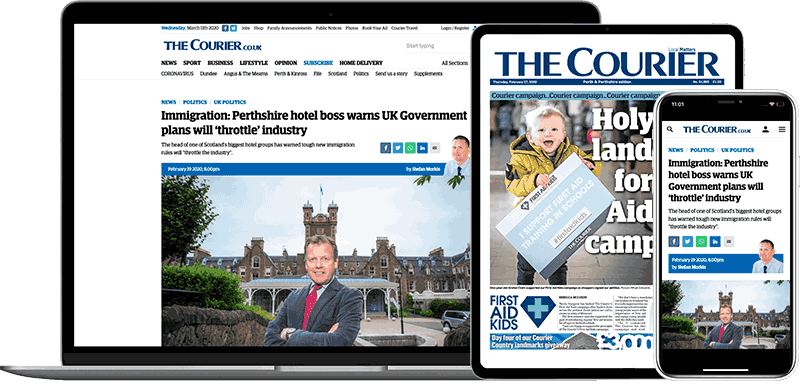 Help support quality local journalism … become a digital subscriber to The Courier
For as little as £5.99 a month you can access all of our content, including Premium articles.
Subscribe