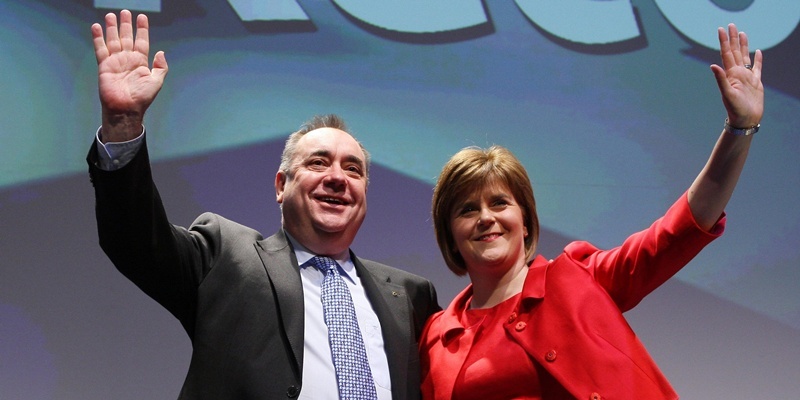 A campaign to persuade Scottish business leaders to support independence is being spearheaded in Dundee.
Stewart Hosie, the Dundee East MP, revealed representatives of firms from across the city attended a recent presentation on the benefits of breaking away from the United Kingdom.
He told the SNP spring conference in Glasgow that the exercise would now be repeated across Scotland in an attempt to persuade the "key opinion formers" of the case for independence.
Around 300 businesses were invited to the Dundee event, which was held at the Taychreggan Hotel in Broughty Ferry last month.
More than 30 firms took up the invitation and were given a presentation covering topics including private sector employment, the financial case for independence and oil and gas revenues.
Mr Hosie, the SNP's treasury spokesman at Westminster, told The Courier the meeting was the "first of many" events planned in the run-up to the historic vote planned for autumn 2014.
Similar presentations will target groups including women, the elderly, young people, ethnic minority groups and community organisations across Scotland.
"The response was very positive," said Mr Hosie of the initial meeting. "We weren't asking them to say they back us just come along and listen to our case."
He was speaking after independence campaign director Angus Robertson told delegates at the SECC in Glasgow that plans are at an advanced stage for the official launch of the Yes campaign in May.
More than 20 independence roadshows have already taken place across Scotland, including in Dundee, Angus and Perthshire.
The organisation will reach out beyond the SNP and "bring together all supporters of independence" , said Mr Robertson.
He claimed it would be "the most effective campaign in Scottish political history" and utilise a cutting edge website, an advanced data management system and GPS smartphone technology.
But while such technology is important, it will "not replace the most important element of all in the campaign, which is the involvement of record numbers of ordinary people around the country".
The campaign war chest already stands at £2 million after a donations from lottery winner Colin Weir and late Makar Edwin Morgan.
Mr Robertson, the Moray MP, said there are many undecided voters who "want to be able to vote Yes".
"This is it," he said. "We're off and running. It's a long race for Scotland's future. We have been in training for a long time and we are pacing ourselves.
"For this is the most important democratic campaign in Scotland ever. The Scottish public is in listening mode and it does want to be persuaded."
On Saturday, First Minister Alex Salmond urged Scots to grasp the chance of independence, describing it as the "most natural thing in this world".