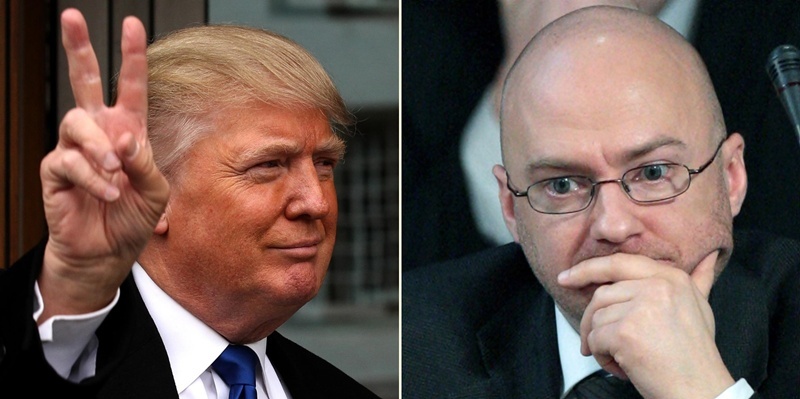 A Green MSP used an offensive hand gesture to insult Donald Trump during his appearance at the Scottish Parliament.
Patrick Harvie, co-convener of the party, was seen to make the two-fingered signal as the US billionaire left a press conference on Wednesday after giving evidence at a Holyrood committee on Wednesday.
Referring to the Winston Churchill V for victory sign often used by the US Apprentice star, Mr Harvie turned his fingers around and said: "Is this how you do the hand signal?"
Mr Trump briefly looked at the MSP before exiting by a nearby door.
Asked about the altercation by The Courier moments later, Mr Harvie said: "It is exactly what he has been doing to all of Scotland."
Mr Trump provoked the fury of environmentalists during the committee meeting by denying that climate change is man-made.
He added: "I think you are spending billions and billions of pounds unnecessarily and are going to affect the future of Scotland."
The businessman said many of the jobs linked to windfarms are being created in other countries, with "very few jobs" coming to Scotland.
Mr Harvie later insisted: "I was just asking him about his famous two-fingered salute. He does it all the time. He's famous for it."
He branded Mr Trump "an arrogant, bullying liar."
The Green MSP said: "It would take weeks to assemble the string of lies he told in that committee and there's also the question of legitimacy.
"Trump has stated repeatedly that he will not allow wind turbines to be developed. He said it in his written evidence and the media. He doesn't live here, he doesn't vote here. Who does he think he is?"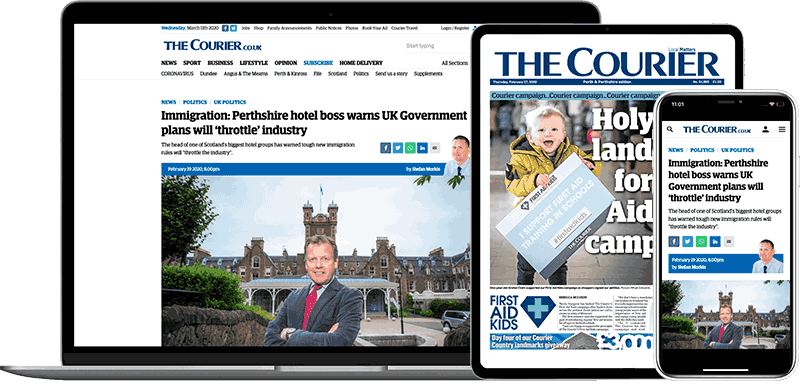 Help support quality local journalism … become a digital subscriber to The Courier
For as little as £5.99 a month you can access all of our content, including Premium articles.
Subscribe