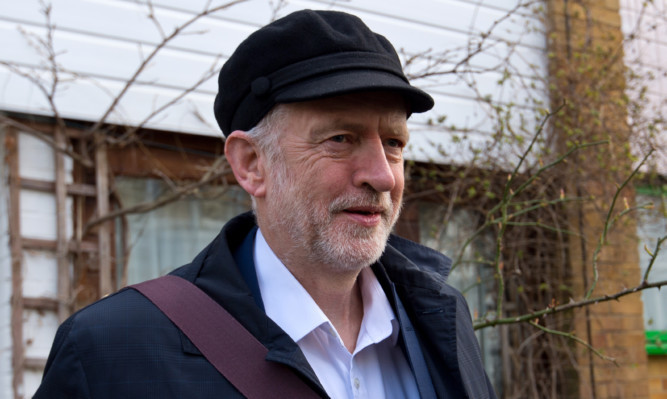 Scottish Labour leader Kezia Dugdale has insisted it is a "new age" for the party as she was quizzed on Jeremy Corbyn not addressing its spring conference this weekend.
Ms Dugdale's comments come as it emerged neither the UK party leader would be speaking nor shadow chancellor John McDonnell, who is in Glasgow at a business conference on Friday.
She said she leads the party in Scotland and was in charge of what happens.
"He (Mr Corbyn) didn't need an invite and he didn't decline to come," Ms Dugdale told BBC Radio Scotland.
"This is the last Scottish Labour Party conference before the elections. I'm the leader of the party, I lead an autonomous Scottish Labour Party, I'm in charge.
"I work very closely with Jeremy Corbyn – we are good friends. He doesn't need to be there to offer support to me, or indeed to the Scottish Labour campaign."
Last week, the party confirmed Mr Corbyn will be campaigning in Scotland ahead of May's Holyrood election but would not be attending the conference.
She was also asked about Mr McDonnell's attendance at the Federation of Small Businesses (FSB) conference and whether he had declined to go to the party's Glasgow conference which gets under way on Saturday.
Ms Dugdale replied: "No, John McDonnell will be speaking at the FSB conference today and he will also be launching a couple of different MSPs' campaigns over the weekend.
"This is a new age in the Scottish Labour Party, where the Scottish Labour leader is in charge of what happens in Scotland.
"I'm incredibly supportive of Jeremy Corbyn and very loyal to him.
"We are a good team and part of being a good team is knowing when to take your place and this weekend I'm going to lead the Scottish Labour Party towards the Scottish Parliament elections. It's really that simple."
Mr Corbyn did address the Scottish Labour conference in Perth in October.
Speaking on the Good Morning Scotland programme, Ms Dugdale also discussed the party's proposal for a 1p rise in the basic rate of income tax which she said would generate around £475 million.
Four times during First Minister's Questions at Holyrood on Thursday, Nicola Sturgeon condemned Chancellor George Osborne's Budget decision to raise the threshold for the top rate to £45,000 as the "wrong choice".
Ms Dugdale added: "We have also argued, like the SNP, that we would oppose that increase in the threshold for middle income earners."
The First Minister was pressed on how she would use new powers over the charge, which are coming to Scotland from 2017 and she said the party will outline its tax plans early next week,
Ms Dugdale added: "All of these tax powers have one common theme and that is about using the powers of our parliament to stop Tory cuts.
"That's the whole point of the Scottish Parliament – to take different choices, different decisions than the Tories in Westminster and it is high time we did that."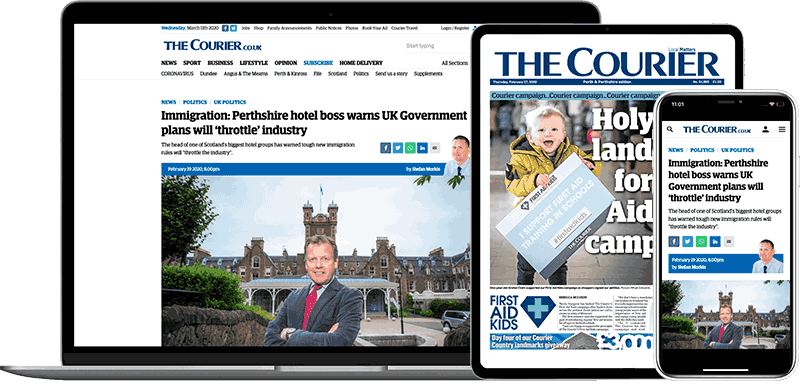 Help support quality local journalism … become a digital subscriber to The Courier
For as little as £5.99 a month you can access all of our content, including Premium articles.
Subscribe