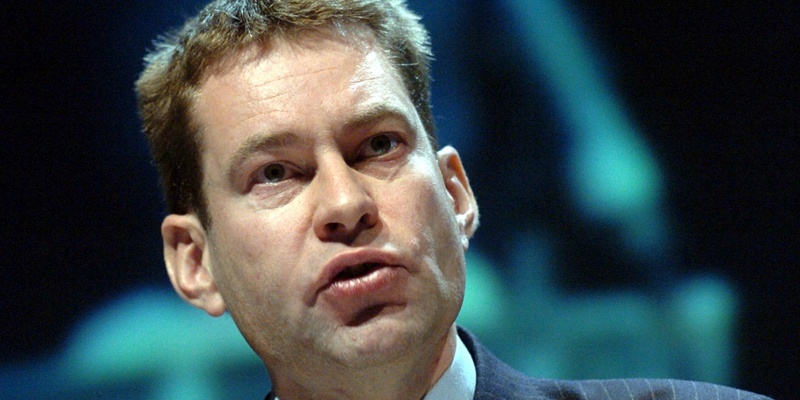 The Conservatives must completely rebrand in Scotland to once again become a credible force, a candidate for party leader has insisted.
Lord Sanderson, who conducted a review of the Tories' position in Scotland last year, said Mr Fraser's idea was "strange" and could play into the hands of the SNP.
Meanwhile, Stewart Maxwell, an SNP MSP for the West of Scotland, claimed the proposal was "hugely embarrassing" for Prime Minister David Cameron, who was in Scotland at the weekend.
He added: "After well over a decade in Scottish political oblivion, the Scottish Tory Party has finally called in the receivers the long, slow death of the Scottish Tories now looks like being a sudden demise."
Labour MP Ann McKechin, the shadow Scottish secretary, said the plan was "doomed" to fail because the party's policies, not its name, made it unpopular.
Mr Fraser said he had received an "extremely positive" response since making the suggestion and particularly welcomed the support of former Scottish Secretary Sir Malcolm Rifkind.
Sir Malcolm, who served under Mrs Thatcher, said: "I think that what Murdo Fraser is saying is very refreshing. In broad terms, I welcome it."
Several senior Tory MSPs including Liz Smith, Alex Fergusson, Gavin Brown and Alex Johnstone, also backed the proposal.
Mr Johnstone, North East Scotland MSP, said: "This is the type of imaginative thinking we need and I will be supporting Murdo Fraser all the way."
However, the proposal prompted Glasgow MSP Ruth Davidson to confirm she will contest the leadership and defend the present Scottish party.
Ms Davidson, who grew up in Fife, is considered his biggest rival in the leadership contest and is likely to receive the tacit support of David Cameron.
"I am proud to be a Scottish Conservative and Unionist. This is a destabilising distraction that will be welcomed by no one more than Alex Salmond," she said.
Ms Davidson, who was elected to Holyrood for the first time in May, is expected to make a formal announcement about her bid today. The only other challenge is from Jackson Carlaw, a West of Scotland MSP.
The Tories were wiped from the political map in Scotland in 1997 and have failed to make significant progress since, with only Mr Mundell being elected in the 2010 Westminster poll. They also dropped two seats at the Holyrood election in May, leaving them with 15 MSPs from the total of 129.
Mid Scotland and Fife MSP Murdo Fraser caused astonishment over the weekend when he unveiled plans to break away from the UK Conservatives and form a new and entirely separate centre-right party.
Defending the proposal on Sunday in the face of derision from opposition parties, the Perthshire-based politician told The Courier his "radical" plan was the only option for electoral success.
"Anyone who is involved in Conservative politics in Scotland knows that we cannot go on as we are," he said. "We have tried a change in leadership and policy reviews and they simply haven't worked.
"What I am proposing is radical, but I strongly believe it is necessary."
Mr Fraser, considered a favourite to replace Annabel Goldie, said many Scots supported Conservative policies but would not vote for the party because of "historical baggage".
It is hoped the new group could contest Westminster, Holyrood and council elections without suffering from the stigma of being associated with Margaret Thatcher, still a fiercely divisive figure in Scotland.
Mr Fraser said the new party would be a "sister party" of the UK Conservatives and its MPs would take the Tory whip at Westminster.
He will provide more detail about the plans when he officially launches his leadership bid today.
He will say: "A new party a winning party with new supporters from all walks of life. A new belief in devolution. A new name.
"But, most importantly, a new positive message about the benefits of staying in and strengthening our United Kingdom.
"A new party. A new unionism. A new dawn."
But the plan has drawn criticism from some high-profile Conservatives and opposition politicians.
Scotland Office minister David Mundell, the only Tory MP in Scotland, described changing the name as a "simplistic" approach to the party's problems.
Continued…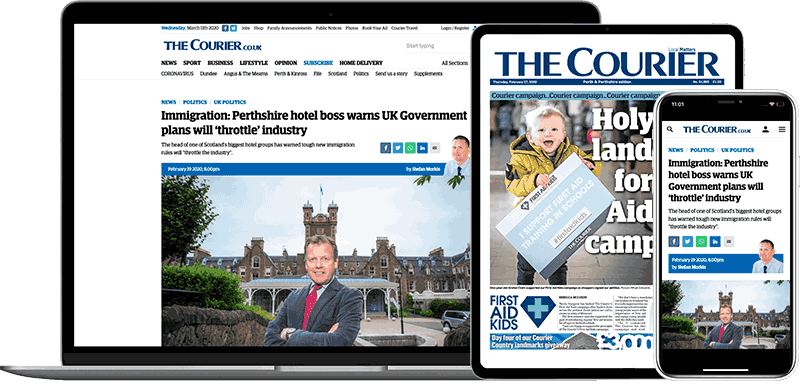 Help support quality local journalism … become a digital subscriber to The Courier
For as little as £5.99 a month you can access all of our content, including Premium articles.
Subscribe