 For pressure to weigh on the pound in times of political upheaval is nothing new.
The international currency markets are volatile beasts by their very nature, reacting day by day to the changing economic landscape. So the fact the pound dropped to a 10-month low on Monday as the independence referendum swings so sharply into view is not surprising especially when the future of the currency itself is such an integral part of the current constitutional debate.
First Minister Alex Salmond insists there will be a currency union in the event of a Yes vote on September 18.
The No campaign led by Alistair Darling is as adamant in its conviction that it won't happen.
Only one of them can be right but, with the possibility of independence seemingly rising a YouGov poll gave Yes a narrow lead for the first time at the weekend it is natural the uncertainty created will be reflected in the currency.
Deutsche Bank characterised Sterling's current dip it has fallen against both the Euro and the US dollar as a case of 'Salmondella'.
Howard Archer of IHS Global Insight said he expected sterling to "remain vulnerable" until the result was known.
He said that "just how difficult" the pound's coming week would be depended on how the pollsters viewed voting intentions in the days ahead.
And in early trading on Tuesday, the pound has regained ground against the main currencies.
One thing that does seem unlikely, however, is a return any time soon to the six-year high for the pound reported in June.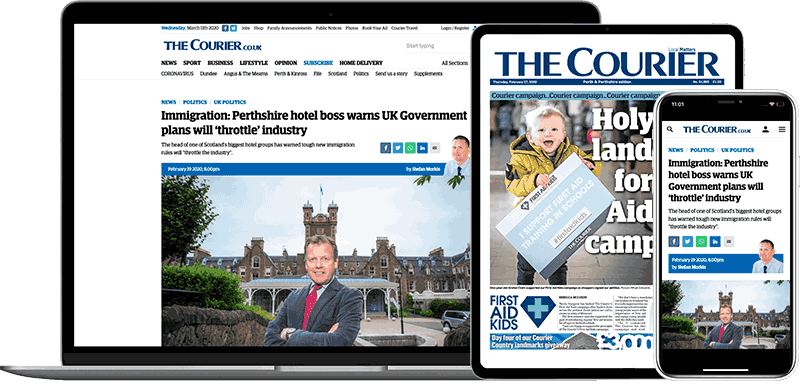 Help support quality local journalism … become a digital subscriber to The Courier
For as little as £5.99 a month you can access all of our content, including Premium articles.
Subscribe