 A £90 million tax cut for Scottish house buyers has been proposed by the Conservatives as an alternative to the stamp duty replacement.
A party spokesman said the proposals would result in a saving of £100 on the average detached house in Angus, Dundee or Fife.
He added that a net gain of £564 would apply to the average detached property in Perth and Kinross, when the policy is compared to Scottish Government plans for a land and buildings transaction tax.
The Tories back a starting rate of tax at £140,000, which is higher than the SNP's proposed stating rate of £135,000, and claim that would make 46% of house purchases tax free.
Finance spokesman Gavin Brown said: "This is a tax cut for families and first-time buyers who want to get on the property ladder and it's also a tax cut for people wanting to move up the property ladder.
"The SNP has to act now. Scottish families are in danger of having to pay a heavy tax on home buying purely because this left-wing SNP government thinks it knows best about how to spend our money.
"We cannot have a situation where ordinary families are paying higher tax rates than the rest of the UK for no good reason.
"This is affordable, it's fair and John Swinney now needs to change his ill-judged plans for a tax on aspiration.
"He needs to join us in helping low and middle-income people who dream of owning their own home, or of getting a bigger house for their families."
An extra 3,000 families could be taken out of the tax associated with buying a property under the proposals, which the Conservatives claim is fully funded.
Strategists say the £91.6 million cost would be possible because the block funding grant will be reduced by a much lower amount, thanks to UK Government plans to overhaul stamp duty down south.
They added the tax on homes between £250,000 and £500,000 would be halved from 10% to 5%, with house buyers better off on all transactions below £500,000.
The proposals follow the SNP's plan to introduce a new land and buildings transaction tax on property from April, which will replace stamp duty.
The Courier asked the Scottish Government to comment on the proposals but received no response.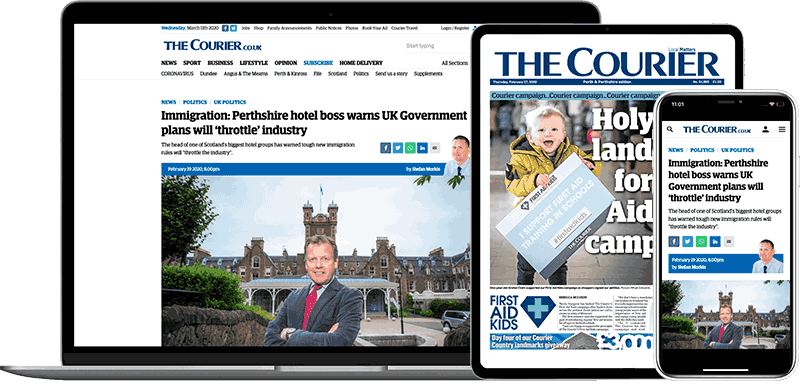 Help support quality local journalism … become a digital subscriber to The Courier
For as little as £5.99 a month you can access all of our content, including Premium articles.
Subscribe